Creepy conman sets up fake porn auditions, tricks women into sex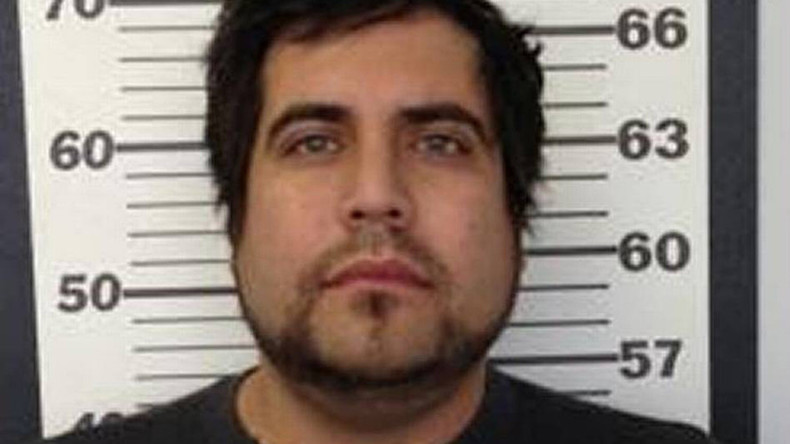 A former country musician turned wedding singer in Missouri has been arrested for tricking women into porn auditions and then sending the footage to family members.
Mario Ambrose Antoine posed as a talent manager and videographer for a number of fictional companies involving adult models to lure young women from Kansas City to his home in Raymore, Missouri.
Antoine used a fake Facebook account to trick dozens of women into auditioning for pornographic movies and got the women to sign contracts and release forms, promising them up to $33,000 for their services. He also told them the material would be used in "countries where nobody here will ever know it exists or ever see it."
Mario Ambrose Antoine allegedly tricked women into fake "auditions" for porn movies. In federal custody on 21-count indictment.

— U.S. Attorney WDMO (@USAO_WDMO) October 24, 2016
The con man posed as both a videographer and performer in the auditions and then gave the women checks which bounced, according to court documents.
After the women complained about not being paid, Antoine used fake Facebook accounts and contacted the women's boyfriends, employers and family members. He informed them that the women were porn stars, sending them photos of the women during their auditions.
READ MORE: Porn blocked at Indian train station after spike in x-rated searches
He even blackmailed a number of the victims, in one case threatening to publish the videos unless the woman had sex with him again or pay him $9,000. The woman decided to have sex with him to protect her privacy.
After victims complained they weren't paid as promised, Antoine allegedly sent images of their sexual activity their employers, others.

— U.S. Attorney WDMO (@USAO_WDMO) October 24, 2016
Antoine was charged by a Kansas City federal court on Monday, reported WFTV. Wire fraud, cyberstalking, online enticement, false statements to law enforcement, extortion and obstruction of justice are among the charges made against him. He now faces $5 million in fines and more than 300 years in prison if convicted.
The conman was on probation during his porn scam for a previous wedding photography scheme. He promised to provide wedding photography services for nine couples and took payment in advance. He never showed up on the wedding days, however, and was eventually jailed for ruining each of the big days.
After the FBI had raided his home during its investigation into the porn scam, Antoine pretended to be a defense attorney and told the local police to release his belongings as the "FBI was not pursuing the matter any further."