Porn blocked at Indian train station after spike in x-rated searches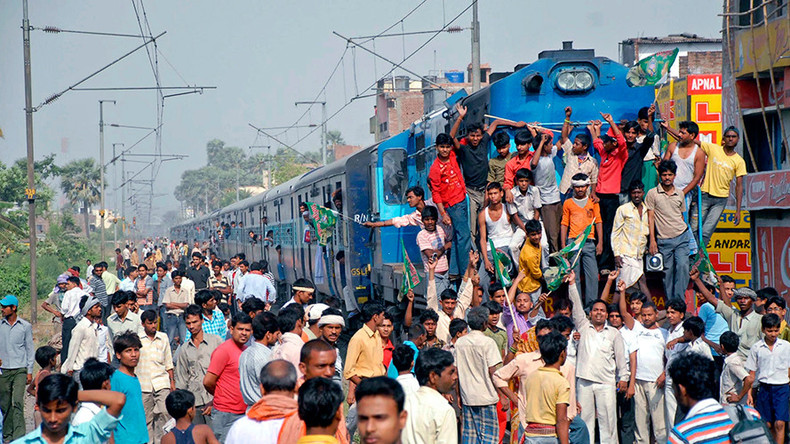 Passengers at India's Patna station will no longer be able to view pornography while waiting for their train after commuters were accused misusing the station's free WiFi service.
A spokesperson for the East Central Railway said free WiFi was introduced at several Indian stations to allow passengers to monitor trains but that, "unfortunately, the facility was being used for some 'other' purposes," according to the Times of India (TOI).
READ MORE: Porn-hub: Indian train station gets free WiFi, commuters indulge
A survey earlier this month by telecom providers RailTel found commuters at the station in eastern India were using the newly-available free WiFi primarily for porn searches. "I have seen many youngsters going to Patna junction only to watch pornography. It is quite embarrassing for passengers, especially women," a commuter told TOI.
Sources told TOI that the blocking of sites has already begun and that pornography would be made unavailable from other stations which have received the service. Patna wasn't alone in its love of porn, with Jaipur, Bengaluru and New Delhi all proving to be popular with kinky commuters.
The free WiFi scheme originally aimed to provide 400 stations across India with the facility in the next three years but this plan is now under review following its misuse.
After pornography, Wikipedia, Bollywood and YouTube were the most popular searches at the stations.