Religious people have poor understanding of reality, controversial study finds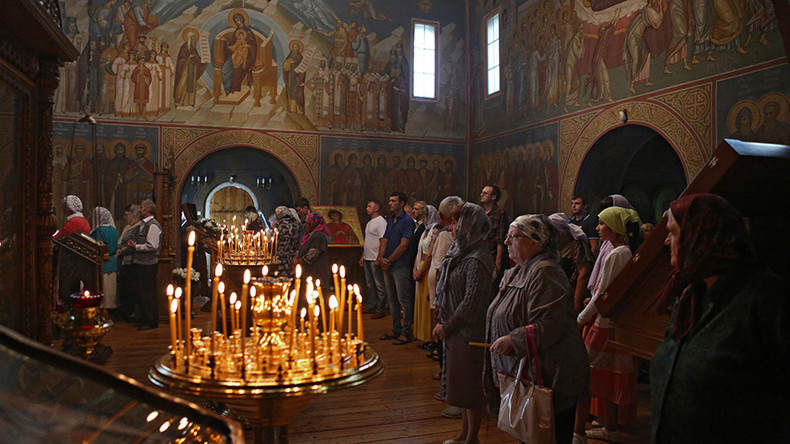 Researchers have controversially claimed that those with religious or supernatural beliefs don't have a clear understanding of the physical world.
The findings from the University of Helsinki state that people with either religious or paranormal beliefs have a poorer understanding of the physical world, and focus on it less. They instead turn to their beliefs, accepting more supernatural answers relating to demons and gods.
Controversially, scientists claim that such "supernatural beliefs may thus reflect a broad, hyper-mentalistic cognitive phenotype," adding that "extreme forms" of this can often be found among those with autism.
Research saw 258 Finnish participants asked how much they agreed with the statement, "there exists an all-powerful, all-knowing, loving God," and were also questioned about whether they believed in paranormal beings such as ghosts.
In the results, it was found that religious people usually act on instinct over critical or analytical thinking.
Scientific explanations for physical and biological things such as flowers, volcanoes and wind were less likely to be understood by those with religious or supernatural beliefs. They instead apply human characteristics and attributes to the world around them and think inanimate objects are able to think and feel.
READ MORE: One in six worldwide has no religion - study
Marjanna Lindeman and Annika Svedholm-Häkkinen, who carried out the research, found that those who believed in religion had lower "intuitive physics skills."
"The more the participants believed in religious or other paranormal phenomena, the lower their intuitive physics skills, mechanical and mental rotation abilities, school grades in mathematics and physics, and knowledge about physical and biological phenomena were – and the more they regarded inanimate targets as mental phenomena," they told The Independent.