Battle from War & Peace brought to life as Napoleon's defeat reenacted near Moscow (VIDEO)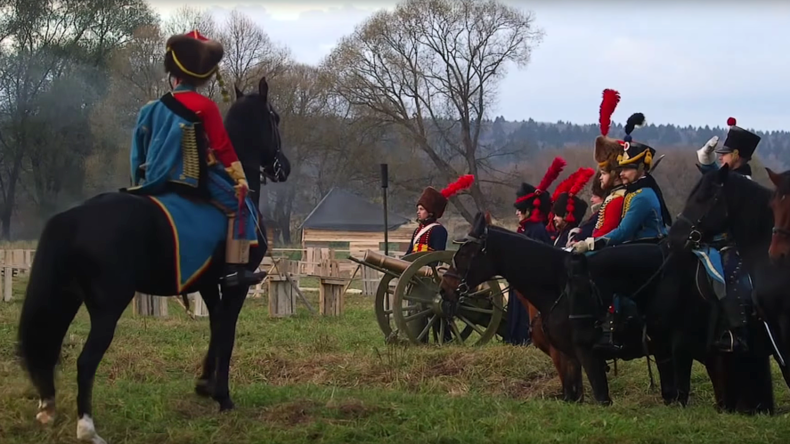 Napoleon's defeat in a historic battle south of Moscow has been reconstructed and fought in great detail by members of Russian historical reenactment clubs, who participated in grand combat involving artillery, infantry and cavalry over the weekend.
The French were defeated in the original Battle of Maloyaroslavets, which took place in 1812 some 100 kilometers southwest of Moscow during the Napoleonic war in Russia.
"We act for the French," a man on horseback says in Russian, decked out in a lavish uniform. "And despite all our hopes of victory, we will lose," he chuckles.
This was the final battle on such a grand scale fought between Napoleon's fatigued army and the Imperial Russian Army.
The town of Maloyaroslavets was completely destroyed during the battle, and both armies lost thousands of troops.
Though up to 6,000 soldiers were lost in the battle, it is still considered a victory for Russia and a turning point in the war, as afterwards Napoleon's army began its inglorious retreat back to Europe.
Commemorating 204 years since the battle took place, the event attracted many history lovers from across the world, as well as curious locals eager to relive the events of Tolstoy's War and Peace.
Watch the full video: