High stakes: Would you sleep in Dracula's castle this Halloween? (POLL)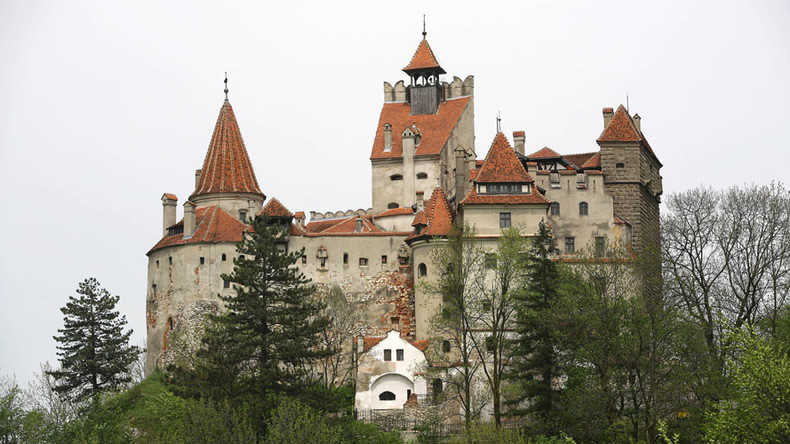 If 'killer clowns' aren't enough to scare you this Halloween, Airbnb is hosting a competition to spend a night in Bran Castle, the Transylvanian setting which inspired 'Dracula'.
The lucky winners will be welcomed to the Romanian castle by Dacre Stoker, the great grand-nephew of the novel's author Bram Stoker, who promises to utter the Count's famous words "Welcome to my house! Enter freely. Go safely, and leave something of the happiness you bring!" They will then share a meal with Dacre, which will include a dish of chicken paprikash as described in the novel.
Once home to Vlad the Impaler the castle is famous for the stories of torture by the man believed to be the real-life inspiration for Dracula. Echoes of dismembering and roasting children alive will hopefully not affect the sweet dreams of the winners as they lay down for the night in a velvet-trimmed coffin.
Dacre said the competition is to raise awareness of his great grand-uncle, whom he says has been overshadowed by his book. "The vampire has been a huge part of popular culture for a long time now but I want [people] to be aware who that came from, and who Bram Stoker was," he told the Telegraph.
To enter, contestants are required to answer "What would you say to the Count if you were to come face-to-fang with him in his own castle?" The lucky winners are asked to "leave your silver jewelry at home" and be aware that the Count "is not a fan of mirror selfies".
Located in the Carpathian mountains, the castle is currently owned by retired New York architect Dominic Hapsburg, the son of Princess Ileana who previously owned it before it was seized by communists in 1948.
The competition will mark the first time guests have been able to stay at the castle, which sees more than 630,000 visitors a year.