'Treasure of humanity': 14,000yo cave paintings found under Spanish town (VIDEO)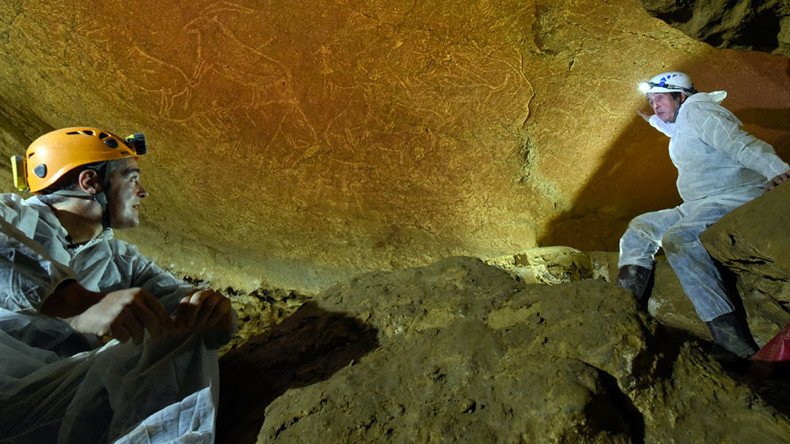 Ancient wall engravings of animals dating back 14,000 years have been discovered by archaeologists in a cave below a seaside Spanish town.
The 50 images were found etched into rock at the Armintxe cave in Lekeitio in Spain's Basque region and depict animals rarely seen in Paleolithic art, such as lions.
Experts working with the Provincial Council of Bizkaia made the the discovery of the ancient cave artwork, which was reportedly located beneath a building in the small coastal town and confirmed to the public on Thursday.
READ MORE: 400yo rock art discovered on Hawaii beach (VIDEO, PHOTOS)

Archaeologists believe the drawings are identical to ones found in the Pyrenees, according to Basque news outlet Deia, which suggests the people who created them were in close contact.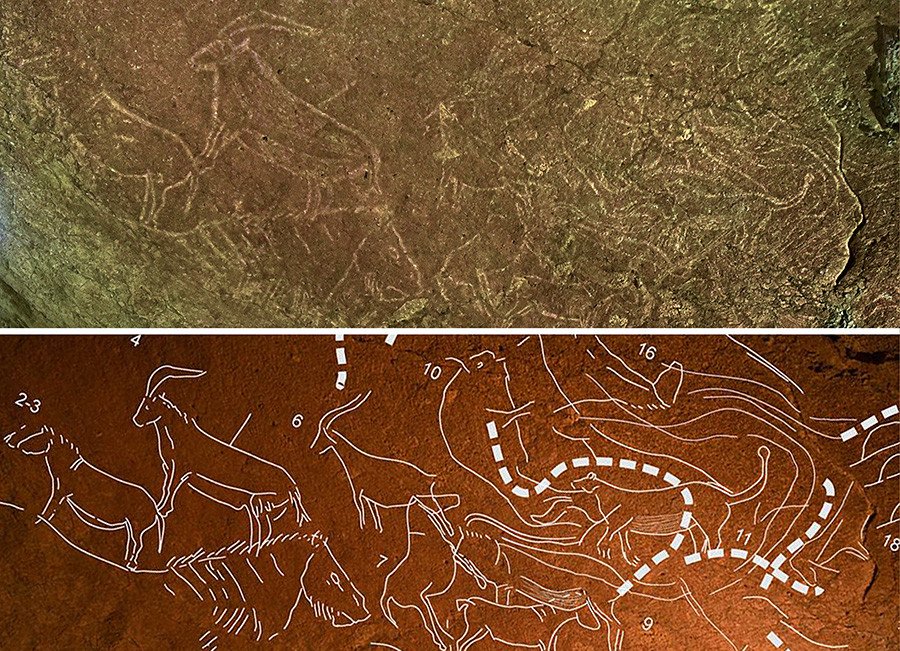 The artwork contains images of five goats, two bison, 18 horses and a pair of lions. A series of circles and lines also make up the ancient art find.
READ MORE: Paleolithic price tag: Spain auctions off visits to fragile Altamira cave paintings
Local official Andoni Iturbe told AFP how they were found in an "extremely difficult" cave to access - a place which will remain closed to the public.
Biscay council colleague Unai Rementeria has described the etchings as a "treasure of humanity."
Images from the site reveal how the artwork could easily have been be missed due to their faint outlines.
You can share this story on social media: