Paleolithic price tag: Spain auctions off visits to fragile Altamira cave paintings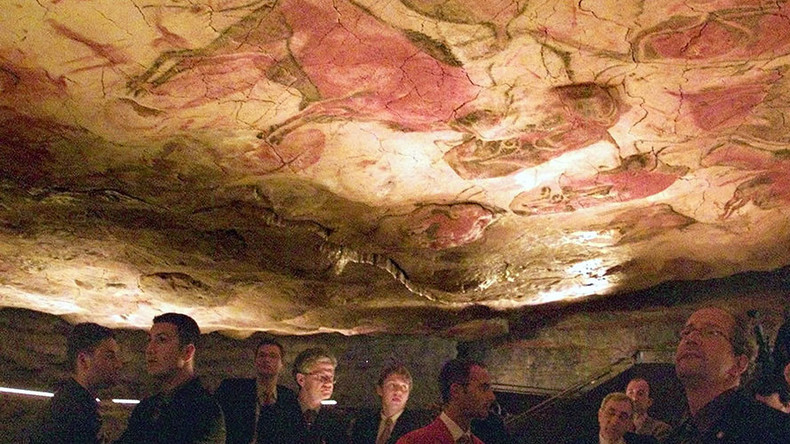 Access to Spain's Altamira caves containing Paleolithic paintings may soon be out of reach for the average art lover, as Spain considers an auction system to grant access to the caves.
The regional government of Catabria has proposed granting access to the historic site only to the highest bidders. The current system, allowing only a limited number of visitors for the sake of the cave's preservation, allows five randomly selected visitors inside the caves per week.
The suggestion has generated angry reactions from those who feel this would create inequality and elitism.
The Altamira caves were closed to the public in 1977 following the deterioration of the paintings, attributed to a large number of visitors emitting carbon dioxide. They were reopened for very limited visits in 1982.
The cave was surveyed between 1996 and 2012 by the CSIC National Research Council, who found visitors to the site posed a threat. "Any existing threshold of risk has already been crossed," it warned.
Yet, a second report by a French archaeologist in 2012 found the deterioration was due to natural environmental factors.
The caves were opened to public in 2014 as an experiment to see how the caves fared with limited visits. Visitors have to follow instructions and wear appropriate clothing.
A group of Spanish academics oppose allowing visits at all, and published an open letter detailing why. "Allowing visitors to the cave raises important questions about its conservation and endangers a fragile legacy of great importance for our understanding of Paleolithic society," they wrote.
Other UNESCO World Heritage cave painting such as Chauvet in France are closed to the public.
Popular Party politician José Antonio Lasalle said: "The proposal contravenes the policy of public prices that state museums operate on. In this country, access to culture is the same for everybody."
But Francisco Martín, the Cantabria government's tourism chief, disagreed: "This isn't just about money, but a way of promoting Altamira on the international tourism circuit." he said. "What we're talking about wouldn't affect the weekly lottery of visitors to the site."
The cave paintings date as far back as 35,000 BC and were discovered in 1879. They offer archeologists key insights into the Paleolithic period.
You can share this story on social media: