Iranian child bride faces death penalty after giving birth to stillborn baby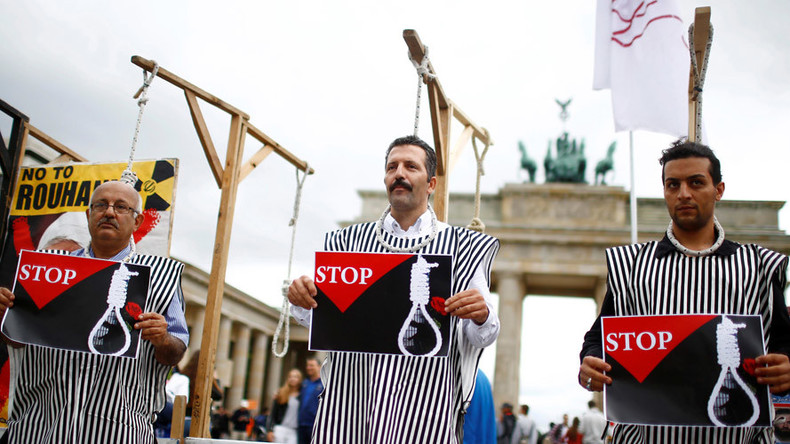 An Iranian woman is due to be executed for murdering her husband after she gave birth to a stillborn baby while in prison. Her death sentence was delayed due to her pregnancy, as per Iranian law.
Zeinab Sokian, who was sentenced to death in 2012, aged only 17, for reportedly killing her husband in northern Iran, became pregnant through a relationship with another prisoner.
Iranian law does not allow for pregnant women to be executed, so her life was temporarily spared. After she gave birth to a stillborn baby at the end of September, however, authorities gave the go-ahead for her to be executed within weeks.
Sokian was 15 when she was first married. During her trial, she alleged that her husband constantly beat and abused her. Her claims were dismissed by the court, according to Human Rights Watch.
READ MORE: Over 30 Iranian students lashed 99 times for attending mixed graduation party
Under Iranian Civil Code, girls can be married at 13 and boys at 15. Those who marry at such a young age face greater risk of physical and sexual abuse than those who wed at 18, the organization added.
READ MORE: US among world leaders in death penalty, surpassed only by Saudi, Iran & Pakistan – Amnesty
Iran is a signatory to the UN Convention on the Rights of the Child (CRC), which outlaws the death penalty for those aged under 18 when they commit a capital offense, but despite this, the Islamic Republic has already executed one minor in 2016.
An additional 49 prisoners who were children at the time of committing an offense are also currently on death row.