Indian man wearing burqa caught 'molesting' women in Allahabad
Published time: 10 Oct, 2016 19:25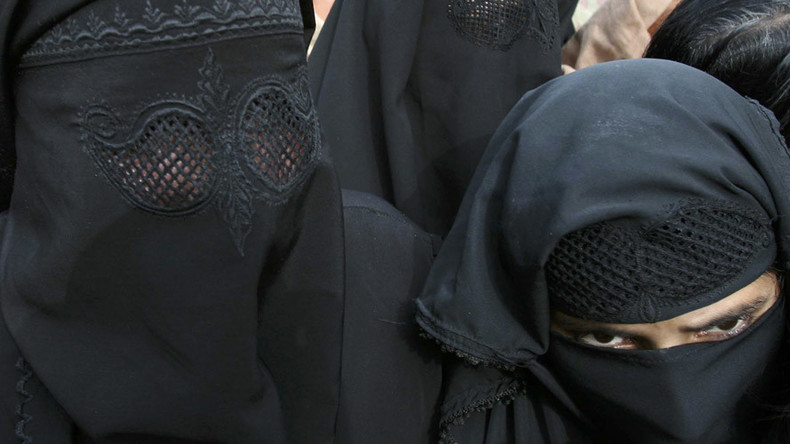 A member of India's Vishwa Hindu Parishad (VHP) group was arrested after he was caught molesting women while dressed in a burqa in Allahabad.
Abhishek Yadav, a district secretary of the Hindu nationalist organization, was accused of harassing women at a ceremony on Saturday commemorating Muharram, the first month of the Islamic calendar.
Locals in Mani Umarpur had gathered to listen to a sermon by scholars and clerics when Yadav sat among the women disguised in a burqa.
When a woman complained that she was being harassed by the person next to her, the group asked the person to remove their veil. When he refused, some women grabbed the veil to reveal the man beneath, according to Satyendra Singh, station officer, Mauaima, the India Times reports.
Locals reportedly beat him before handing him over to the police.
Yadav and an accomplice who managed to escape were charged with eve-teasing – harassing a woman – and creating a disturbance in a religious meeting.
So VHP leader dons a burqa, goes to the mosque, and molests women. Can't wait to see how the bhaktas will defend this.

— Nehr-who? (@threeinchfooll) October 10, 2016
Yadav's brother Veersen is pursuing his own charges over the incident, alleging "a group of marauders brutally assaulted the duo and snatched away their valuables before dragging them to the police station and fabricating a story," the Deccan Herald reports.
Veersen said the group forced him to wear a burqa after the robbery to create a false story. Police are investigating both sides of the allegations.