Borderline madness: Ireland tells UK to 'feck off' over Brexit border proposal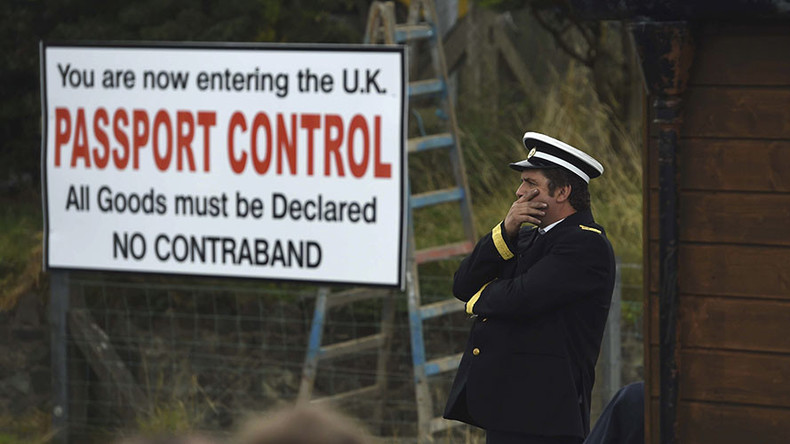 Plans to move the UK's post-Brexit EU border controls to Ireland has sparked fury on the Emerald Isle.
Northern Ireland Secretary James Brokenshire suggested the UK will look to have Ireland strengthen its entry points to prevent illegal immigration into Britain instead of imposing a 'hard border' between Northern Ireland and the Republic of Ireland.
The news contradicts promises touted by Leave campaigners that a Brexit would see Britain "take back control of its borders."
Ireland's Foreign Minister Charlie Flanagan has spoken in favor of the proposal. "In terms of the threat of illegal immigration through the border, the sharing of information is vital, as is the sharing of systems and the use of digital technology," he said.
Many of the people of Ireland, on the other hand, are having none of it.
Turns out, Ireland hasn't forgotten its tumultuous past with its former colonial power.
Or the famine.
Some were angry at the UK's apparent belief it can still hold sway in Ireland.
It appears that Irish citizens are pretty adamant they have no intention of carrying out the UK's border patrols for them.