Space Jam: China appoints basketball star as ambassador to Mars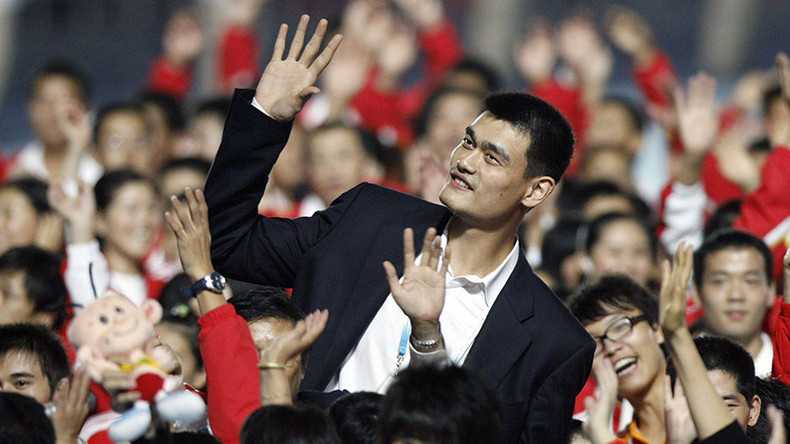 Basketball star and internet celebrity Yao Ming has been appointed China's ambassador to Mars. Ming won't have to pack his bags though, instead carrying out his duties from Earth, as he promotes the country's first mission to the Red Planet in 2020.
The 2.29 meter (7ft 6 in) tall sportsman will help to generate interest and support for China's bid to send a rover to Mars to join NASA's Curiosity spacecraft. Eleven ambassadors have been recruited by China, including science-fiction writer Liu Cixin and coach of the women's Olympic volleyball team Lang Ping, reported the South China Morning Post.
Boyband TFBOYS are also enrolled as ambassadors. Here's hoping they're still considered boys by 2020.
Unfortunately, Yao Ming, who previously played in the NBA for the Houston Rockets, won't get to shoot hoops with any aliens on Mars. China has no plans to put a man on the Red Planet, instead concentrating closer to home, with the aim of building a base on the moon. Whether this will include a basketball court isn't known.
Yao Ming isn't just a famous sportsman though, he's also somewhat of an internet celebrity, with his famous laughing face now a popular online meme. His popularity and celebrity, both internationally and in China, should help boost positivity for the costly mission. In 2008, he led his country at the Beijing Olympics opening ceremony and played in the tournament, despite initially ruling himself out due to injury.
China's 2020 mission plans to send a solar-powered 200kg rover to Mars to study the atmosphere and soil of the planet. The National Space Administration has already begun its campaign to garner support from the public, welcoming submissions for the mission's name and logo.
READ MORE: China schedules 2nd orbital lab launch, outlines its space station plans
If successful, the mission will make China the second country in history to put a rover on Mars. In 2003 the country followed in the footsteps of the US and Russia by putting a man in space.
READ MORE: China reports rocket engine progress, aims for hybrid spacecraft by 2030