Human tail gets the chop: Teenager has 7-inch growth removed (VIDEO)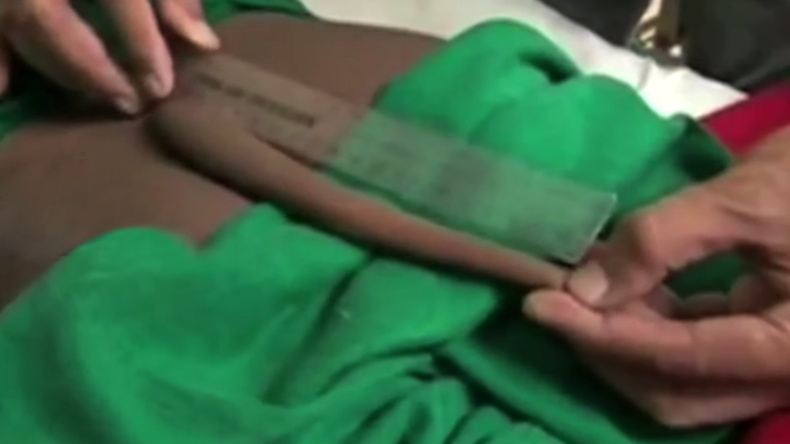 A teenager in India who grew up with an 18cm (7 inch) 'tail' protruding from just above his posterior has finally had the abnormal growth surgically removed after keeping it a secret throughout his life.
Neurosurgeons at the Super Specialty Hospital in Nagpur successfully operated on the vestigial tail - apparently the longest ever recorded, according to The Indian Express.
The 18 year old and his parents had hidden the birth defect from doctors and others as they were concerned about the social stigma and superstition associated with such a growth. In previous instances babies born with tails in India have been hailed as reincarnations of the Monkey God, Hanuman.
However, when the tail grew and put extra pressure on the boy's lower back it became too painful for him to handle, forcing them to seek medical help as he could no longer sleep or sit comfortably.
"When the size of the tail grew and a bone developed inside it, the tail began to press on the boy's back. It was cosmetically and psychologically disturbing for him. Hence the parents approached us," Dr Pramod Giri, head of the neurosurgery department explained.
The defect, which is present at birth, can normally be surgically corrected within the first few months if brought to appropriate medical attention. In the long term, it can cause bladder or bowel problems and also affect function in the legs.
"This case is very rare and calls for a presentation in a medical journal," Dr Giri claimed.
You can share this story on social media: