T-Mobile chief says he will award one lucky Twitterer with trip to Mars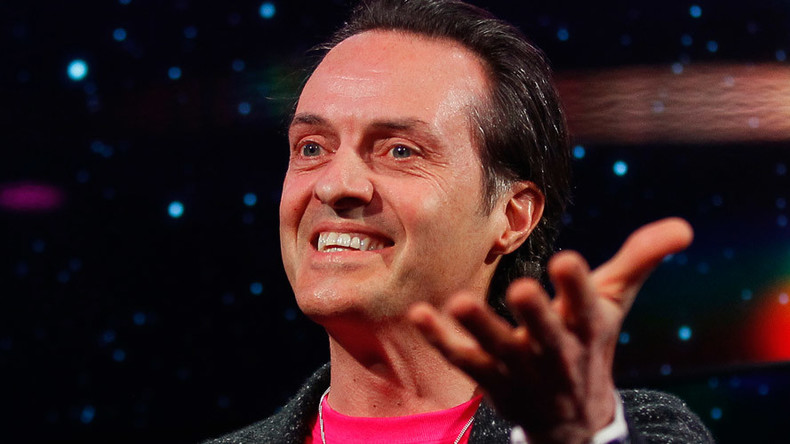 T-Mobile CEO John Legere has come up with a creative way to celebrate Twitter hitting the 3-million threshold by setting up a huge contest promising to give away a trip to the red planet if Legere's own tweet promoting the cause scores a million retweets.
"When I joined T-Mobile, people thought I was from Mars. I want say thx in an out-of-this-world-way for believing in me!" Legere tweeted on Wednesday, in announcing the "The JJL Trip to Mars Sweepstakes."
Entries to the contest can be submitted from October 5 to October 11 at 11:59 PM. Those who cherish the dream of becoming an actual space traveler have only to click the retweet button and hope a million or so people will follow suit.
But it might not be a good idea to get too carried away with the idea, as the prize money reserved for the trip amounts to "only" $200,000, but the current cost of a ticket to Mars is about $10 billion, according to SpaceX CEO Elon Musk.
In September, Musk unveiled plans to "colonize" Mars in the next 40 to 100 years, promising to lower the cost to exactly $200,000. The entrepreneur already intends to send a manned spaceship to Mars in 2024.

Foreseeing the possibility that a trip to Mars might be "not commercially available" in the foreseeable future, Legere has promised the would-be winner the money equivalent of the trip in the form of a check.
Only US residents who are "authorized account holders" are eligible to participate in the contest, and the use of automated devices to enter the Sweepstakes is forbidden.
If the tweet falls short of achieving the one million mark, valuable prizes, albeit not so impressive, will still be awarded based on the number of retweets.
For 10,000 to 49,999 retweets, the winner will get a "trip anywhere in the USA in the form of a $800 airline credit." For 50,000 up to 99,999 retweets, Legere promises a massage chair, and for 100,000 - 999,999 the prize recipient will win "a zero gravity experience."
While the average number of Legere's posts retweets barely exceeds a hundred, the record-holding "best photo ever" Oscar selfie by Ellen De Generes was shared over 3.3 million times.