Higher education: College course in marijuana cultivation to be launched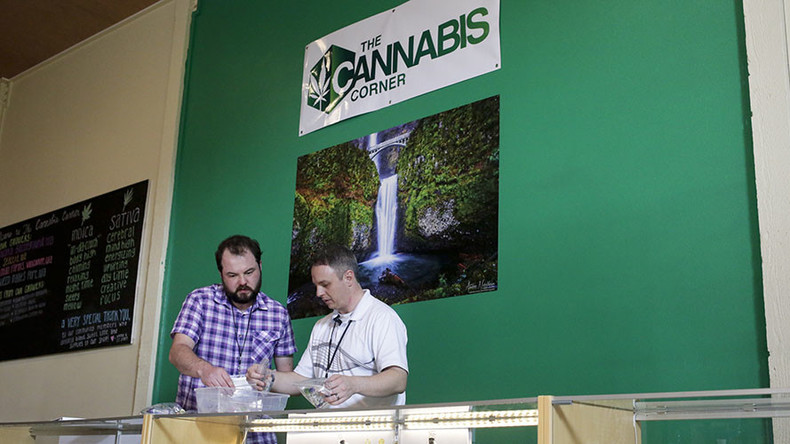 A college in New Brunswick, Canada plans to run a specialized program in the commercial production of marijuana, starting next year.
Details on the college course remain a little hazy, with the exact start date, number of students or level of qualification to be confirmed but the college is confident there's a market for such graduates.
"This is not a mainstream programme," said Michel Doucet, an executive director at College Communautaire du Nouveau Brunswick. "We're looking at training qualified employees to meet the needs of industry, versus training students at large."
when your community college is putting together a course for growing and marketing medical marijuana, sign me up! honestly my dream job

— high kitty😸 (@blondehighkitty) October 5, 2016
The use of marijuana for medical purposes has been legal in Canada since 2001 and Prime Minister Justin Trudeau has vowed to introduce new laws legalizing recreational marijuana by early next year.
READ MORE: 1 pot bust every 49 seconds in US – FBI
This is likely to see companies specializing in the production of medical marijuana expanding into the commercial sector – and that's where these graduates come in.
It certainly appears weed production is where the big bucks lie given the New Brunswick government invested a staggering CAN$4 million (US$3 million) in the medical marijuana company Zenabis, which plans to create more than 200 jobs.
Last month, Aurora Cannabis, in the province of Alberta, launched an app offering same-day delivery of medical marijuana products.