Train kills 11 cows, leaves 15 missing & causes Arsenal fans to miss game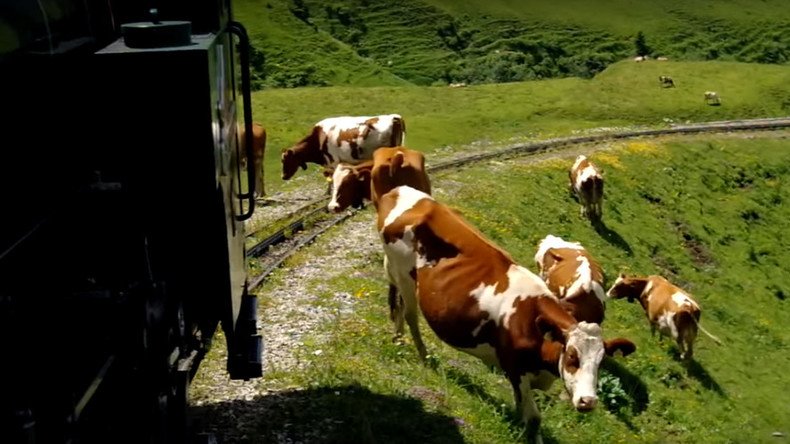 At least 11 cows were reportedly killed and another 15 went missing after a herd was hit by a train traveling between Aberdeen and London King's Cross. The train was towed, forcing some disappointed Arsenal fans miss an away game against Burnley.
The tragedy with the farm animals unfolded on Sunday morning at around 11:00am when dozens of cows decided to graze on the railroad tracks between Peterborough and Huntingdon in eastern England. The oncoming train smashed through the herd leaving 11 cows dead and another 15 missing, according to Great Northern railway.
"I can confirm that a train struck some cows between Huntington and Peterborough and sadly 11 were confirmed dead," a railway spokesperson said.
No people were injured in the accident. The train however suffered "some damage" and had to be towed for repairs.
The incident caused a major delay in train traffic. Normal train service, still with the possibility of delay, resumed only after midnight on Monday morning.
"Virgin Trains East Coast trains in both directions may continue to be delayed by up to 30 minutes or canceled as the service recovers," National Rail warned, adding that anyone affected by the accident may be entitled to compensation.
As a result of the incident dozens of Arsenal fans missed their team's 1-0 victory against Burnley in a Premier League game.
You can share this story on social media: