#LastTimeTrumpPaidTaxes: Internet reacts to Trump's 'zero tax' return report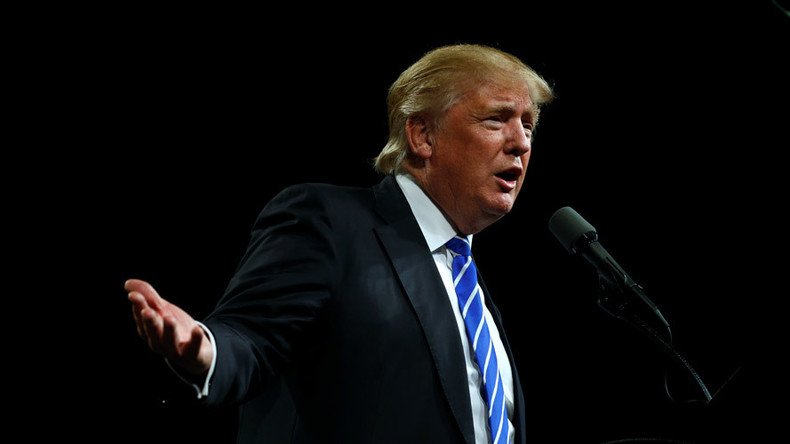 Donald Trump declared a $916 million loss on his 1995 income tax return, allowing him to avoid paying taxes for up to 18 years, according to report in the New York Times.
The returns, which were sent to the newspaper anonymously, indicate that the billionaire businessman paid no income taxes that year due to his then floundering business empire, mainly hotels and casinos, reporting the huge loss to US tax authorities.
Trump's refusal to make his tax returns public — breaking with tradition in presidential contests — has emerged as a central issue in the campaign. During their first debate, Clinton suggested her rival was refusing to release his tax history because it would expose him as not having paid taxes for years. Trump's reply was that not paying taxes showed how he was "smart".
The newspaper reported that Trump received the large tax benefits from financial deals that went bad in the early 1990s.
A lawyer acting for Trump claimed it was illegal to publish the tax return as Trump has not authorized its release.
The revelations prompted a hashtag to depict just how long it's been since Trump has paid any income tax, resulting in some amusing and witty posts.
Trump has made no secret of the fact that he takes advantage of tax codes, but the 1995 return has left many worried about the rest of his tax record, and how he might manage the federal budget should he make it to the White House.
He also claimed a $15.8 million loss in real estate due to a loophole in commercial real estate law.
Trump's campaign responded to the report, saying Trump "is a highly-skilled businessman who has a fiduciary responsibility to his business, his family and his employees to pay no more tax than legally required.
I know our complex tax laws better than anyone who has ever run for president and am the only one who can fix them. #failing@nytimes

— Donald J. Trump (@realDonaldTrump) October 2, 2016
"That being said, Mr. Trump has paid hundreds of millions of dollars in property taxes, sales and excise taxes, real estate taxes, city taxes, state taxes, employee taxes and federal taxes," the statement added.
Trump's lawyer, Marc E Kasowitz, emailed the Times claiming it was illegal to publish the tax return as Trump has not authorized its release, and also threatened "prompt initiation of appropriate legal action."
The campaign also accused the NYT of operating as an extension of the presidential campaign of his Democratic rival Hillary Clinton.
The Clinton campaign described the report as a "bombshell" and called on Trump to release his full tax return record.
You can share this story on social media: