Hot wheels: Electric bike explodes in ball of flames (VIDEO)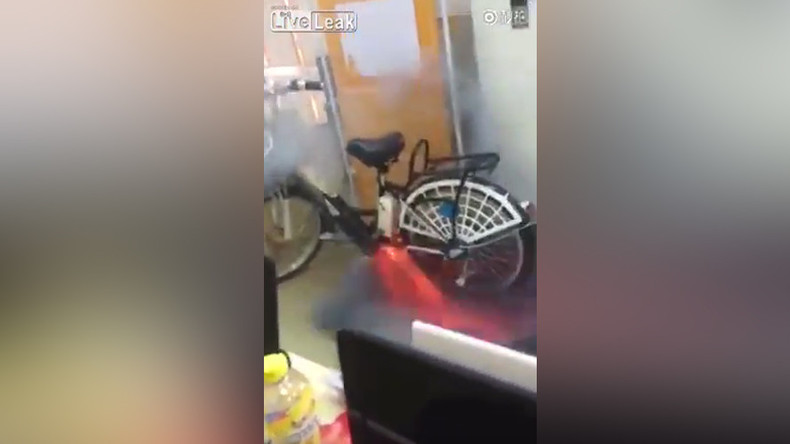 Incredible footage posted online shows the explosive moment an electric bike sparked up like a firework before bursting into flames in an office in China.
While the Chinese are no strangers to firework displays, even they were caught off guard by the unexpected pyrotechnics.
The video shows the bike spark a little like a firework before exploding, spreading flames to nearby computers.
Commotion breaks out and men can be heard shouting as they try to extinguish the fire.
If this was China's latest experiment in transport innovation, it's safe to say it blew up right in their faces.
One online viewer suggested it was an attempt at something even more ambitious: "That was a rocket booster. China is trying to save its space station and asking their citizens to fly up there and give it a lift."
READ MORE: Samsung withdraws flagship Galaxy Note 7 over exploding battery risk
"Looks like they found a new market for getting rid (making money) of those samsung galaxy note 7 batteries," another commenter wrote, referring to the recent recall of millions of the smartphones after reports some had exploded or caught fire.