NZ Court hears closing arguments in Kim Dotcom's US extradition appeal hearing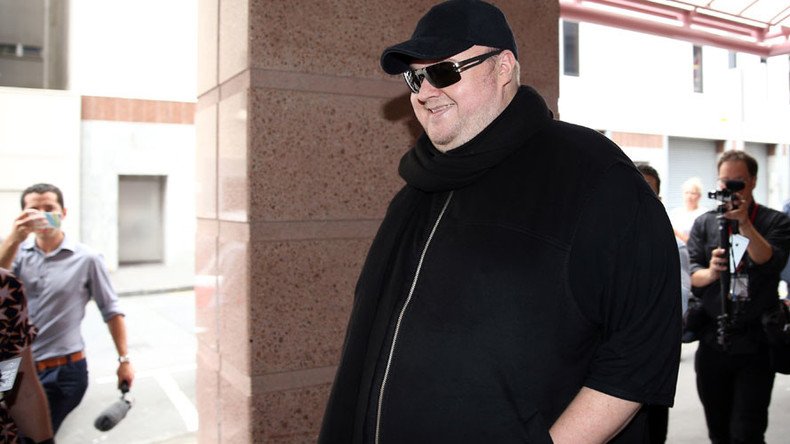 Kim Dotcom's appeal hearing against extradition to the US has adjourned in New Zealand with a decision expected in the coming weeks on whether the Megaupload founder will have to face charges in the States.
A court in New Zealand has heard the closing arguments in Kim Dotcom's appeal against extradition to the US on copyright charges.
Dotcom faces copyright infringement and money laundering charges over his now defunct file sharing website Megaupload. New Zealand's High Court in Auckland has heard the extradition appeal over the last four weeks.
Lawyers for Dotcom contended in their closing arguments that there was not enough evidence to show he conspired to commit a crime, according to Reuters.
Dotcom took to Twitter to express his delight that the hearing has finished and thanked his lawyers for their work.
He also revealed his focus is now on the launch of Megaupload 2 and Bitcache - a blockchain powered service that links file transfers to bitcoin microtransactions, both planned for next year.
Happy the hearing is over. My attention is on launching Megaupload 2 & Bitcache in 2017. We have partnered with @BankToTheFuture. More soon.

— Kim Dotcom (@KimDotcom) September 28, 2016
I like to thank my legal team for an excellent job. My 5 children will grow up around their father thanks to your brilliance. I'm grateful.

— Kim Dotcom (@KimDotcom) September 28, 2016
Dotcom and three other Megaupload executives were ruled eligible for extradition last December by a New Zealand district court.
US authorities claim the men paid users to upload copyright-protected content and generated more than $175 million through their site. Prosecutors also argue that Megaupload cost copyright holders more than $500 million.
The four men deny wrongdoing and are out on bail.
Dotcom's hearing was livestreamed on YouTube - a first in New Zealand's judicial history.
Permission was granted under the condition that all footage would be removed once the six-week hearing is over and that there would be a 20-minute delay to ensure no protected material was released.
US Counsel "The camera may have to go off here Mr. Mansfield."

Interrupting live stream during subs about US starve-out strategy against me

— Kim Dotcom (@KimDotcom) September 28, 2016
READ MORE: Kim Dotcom permitted to livestream extradition appeal on YouTube
Megaupload was shut down four years ago after the US issued an indictment against the management on charges of copyright and racketeering in connection with the file-storing site.
Police raided Dotcom's mansion in New Zealand in 2012 seizing an array of electronic items.
The raid was initially deemed illegal by a high court in 2013 as the warrants were not considered specific enough. This was later overruled by the Court of Appeal and sustained by the Supreme Court.
It was also established the New Zealand Government Communications Security Bureau (GCSB) had illegally spied on Dotcom. In March 2013, Dotcom won a Court of Appeal ruling allowing him to sue the GCSB.
Kim Dotcom: the US is trying to extradite me for a non-extraditable offense. NZ govt illegally raided & spied on me

NZ Media: *crickets*

— Suzie Dawson (@Suzi3D) September 28, 2016
The extradition ruling is expected to be watched closely as a potential landmark case in relation to copyright protection.
"Given the stakes of this case, the losing party will likely appeal any adverse judgment to the Court of Appeal," said Ira Rothken, a lawyer representing Dotcom, in an email to Reuters.
Dotcom's livestreaming of Wednesday's closing statements only garnered about 100 viewers online, according to YouTube.
You can share this story on social media: