'Self-driving' chairs ease pain of long restaurant queues (VIDEO)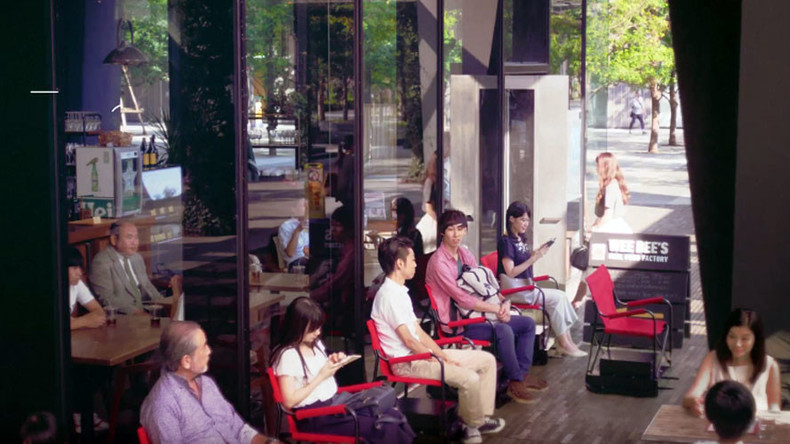 Technology designed to stop cars from crashing is being installed in new 'self-driving' chairs aimed at easing the discomfort of people queuing at Japanese restaurants.
The high-tech furniture unveiled by Japanese car manufacturer Nissan resembles a run-of-the-mill camping chair. However, looks can be deceiving - this seat comes with cruise control.
ProPilotChair uses the same sensory equipment that allows the Nissan Serena to drive by itself on single-lane highways.
Effectively acting as a human conveyor belt when grouped together, the chairs provide customers with a seat while also transporting them to their destination - the top of the queue.
Footage of the autonomous deck chair shows it ferrying people with ease up and down lines. Weight sensors under the seat allow it to determine whether someone is onboard and move in accordance with the queue.
Nissan suggest the novel invention will bring a "fun" element to the drudgery of waiting your turn.
"Embedded cameras detect the preceding chair… it can be applied to long queues, and even help to clean up," the company states.
The innovation is likely a clever way to market the "autonomous driving" systems found under the dashboard of some Nissan vehicles, but the car manufacturer says the chair will be rolled out at restaurants around Japan.
"Coming soon! Nissan will take the #NissanProPilotChair to restaurants in Japan," the company tweeted on Tuesday.
"The chair will take you up to the front of the line," a video of the contraption explains.