Archaeologists baffled as Roman coins discovered in ruins of Japanese castle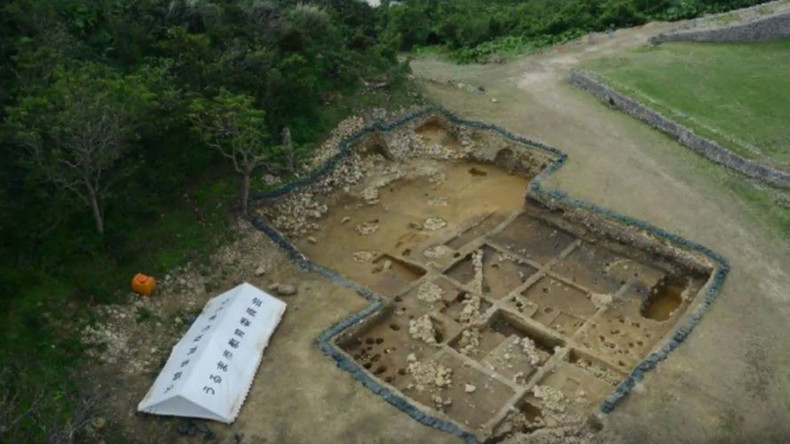 The first-ever discovery of ancient Roman artifacts in Japan has perplexed archaeologists who are searching for answers as to how the coins ended up on Okinawa Island.
Uruma city's board of education announced the discovery beneath the ruins of Katsuren Castle this week saying the coins are believed to date back to the the third or fourth century, Asahi reports.
Archaeologists working on the site originally wondered if the coins were left there by tourists as a hoax but Toshio Tsukamoto, a researcher from the Gangoji Temple Cultural Properties Department, recognised the coins straight away.
"I'd come to analyze artifacts like Japanese samurai armor that had been found there when I spotted the coins," Tsukamoto, told CNN. "I'd been on excavation sites in Egypt and Italy and had seen a lot of Roman coins before, so I recognized them immediately."
The coins have eroded over time leaving the designs very difficult to decipher, however X-ray analysis revealed an image of Constantine I, who ruled Rome from 324 to 337 AD, and a soldier holding a spear.
The age of the artifacts only deepens the mystery as the construction of Katsuren Castle, a UNESCO World Heritage site, didn't get underway until the 13th century.
Further excavations on the site uncovered six other coins which date back to the Ottoman Empire in the late 17th century.
READ MORE: Mussolini's hidden fascist message to future generations under Rome obelisk revealed
Okinawa had a thriving trade with southeast Asia and China between the 14th and 16th centuries and Katsuren Castle was an important center of commerce during that time. The Uruma Board of Education described the coins as "precious historical material suggesting a link between Okinawa and the Western world,"The Japan Timesreports.
"It is a strange and interesting find. We don't think that there is a direct link between the Roman empire and Katsuren castle, but the discovery confirms how this region had trade relations with the rest of Asia," a spokesperson from the board of education said to CNN.
You can share this story on social media: