Campaign to promote veganism gets red hot (VIDEO)
Published time: 25 Sep, 2016 15:28
Edited time: 25 Sep, 2016 17:37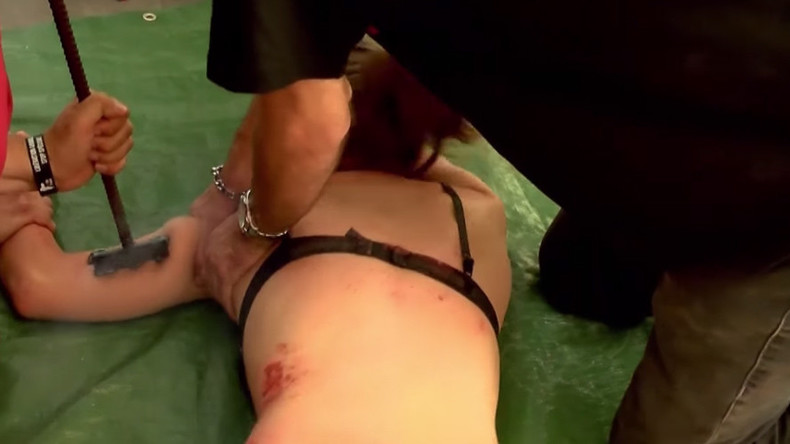 Animal activists in France have literally turned up the heat while lining up to be branded with red hot irons in an effort to promote veganism and condemn animal abuse.
A graphic video of the spectacle highlights the apparent 'no limits' approach to their activism, and shows just how far vegans will go for their cause.
A blood-streaked woman is shown screaming after she is branded with a smoking hot iron, which leaves her with an ugly, and very painful looking tattoo.
The demonstration took place in Paris' Place de la Republique on Saturday and was arranged by 269 Life France, a group that demands complete "animal liberation."
Activists wearing chains and sporting ear tags were roughly dragged into a tent to receive their painful burn, in order to demonstrate what animals go through.
After being branded, the blood smeared activists lay on the ground with the sound of animals playing.
A human butcher was also at the scene with a display of fake human limbs packaged like meat in a supermarket.
Demonstrators dressed as diners with bloody chins posed at tables with bloodied human limbs on them.
The group wants to highlight the cruelty involved in the meat industry and "change the perception of the corpses they put in the mouth in the name of culinary enjoyment."
A group representative has said the the number 269, which they have burned on their skin, was the designated number of a calf they found on one of Israel's factory farms.