'Surprising Jupiter activity': What will NASA reveal? (POLL)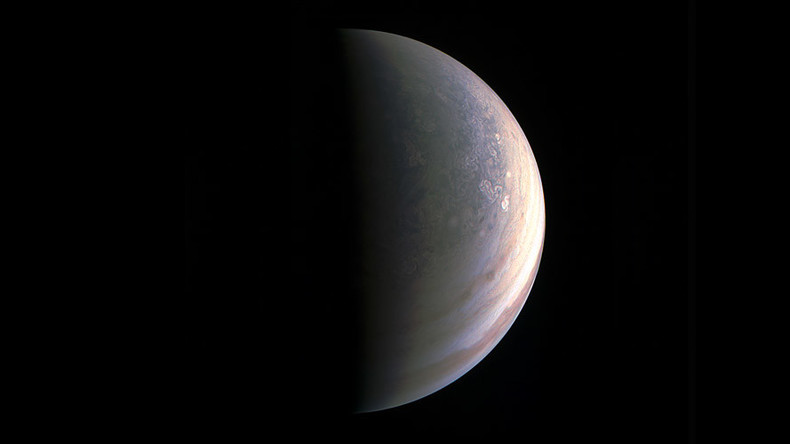 NASA have found evidence of "surprising activity" on Jupiter's icy moon, Europa, and speculation as to what the space agency is preparing to reveal has gone into overdrive.
Last week, NASA announced that they will be holding a media call on Monday (September 26) at 2 p.m. EDT to reveal new findings and images captured by the Hubble Space Telescope which contains "surprising evidence of activity" on Europa.
Despite the massive alien spoiler, Twitter users appear more convinced of the existence of evidence of extraterrestrial life than ever before.
Some social media users are pointing out that NASA may be protesting suspiciously strongly about not finding alien activity.
READ MORE: NASA releases 1,300 raw images of Juno's approach to Jupiter (VIDEO)
The announcement of Monday's big reveal, however, gave a little more insight into what the "surprising activity" could be.
"Astronomers will present results from a unique Europa observing campaign that resulted in surprising evidence of activity that may be related to the presence of a subsurface ocean on Europa," NASA explained.
Strange cracks on the surface of the icy satellite and the possibility of a subsurface ocean have long mystified scientists. The big discovery could be images of water vapor "plumes", which NASA have previously speculated are present on Europa.
As excitement builds we'd like to know, what do YOU think will be behind the big reveal?
You can share this story on social media: