Naked in the city of love: Plans underway for nudist park in Paris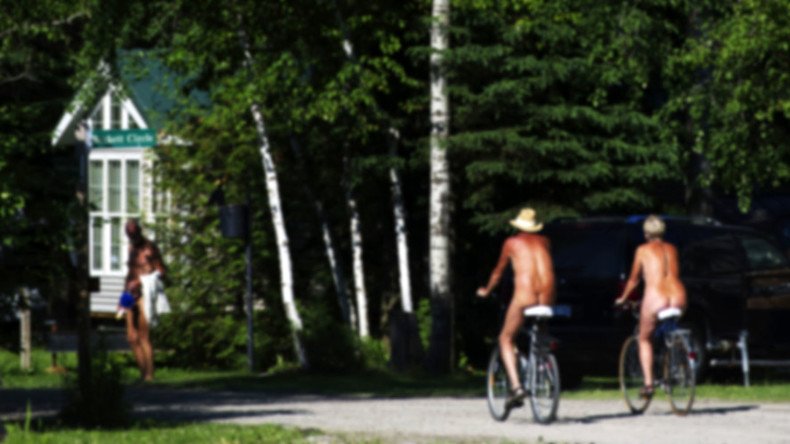 Paris may have its own nudist park by next summer if Green Party proposals to introduce a designated area for those wishing to strip it all off is approved
While the French are known for their open mindedness to sex and nudity - France being the first country to open a naturist resort in Europe in 1950 - options for parading in your birthday suit have been surprisingly limited in the country's capital.
That may be about to change however, as the Green Party of Paris prepare to table a motion at next week's meeting of the Paris city council, calling on the chamber to designate a nudist park area in the city next summer.
READ MORE: 'Tinder without clothes': New dating site lets Brits post nude photos for dates
Deputy mayor Bruno Julliard has already expressed support for the proposal.
The Nudist Association of Paris (ANP) claims 372 members and say current facilities for them are cramped.
One ANP member,Denis Porquet, told 20 Minutes that 150 members showed up at a recent nudist outing at the Roger Le-Gall swimming pool which allows naturists to use the facility three nights a week.
An exact location for the proposed naturist park has yet to be determined but speculation is rife among enthused naturists.
Jacques Frimont, vice president of the Association for the Promotion of Naturism in Liberty (APNEL), believes one option could be near the Daumesnil lake in Bois de Vincennes to the east of the city. The government has announced plans to turn the lake into a public swimming zone by 2019.
Under French law, anyone found naked outside the designated naturist areas can be fined €15,000 fine or spend a year in prison.
On September 10, the annual Fête de l'Humanité event, for the first time, included a designated nudist stand.
READ MORE: Bums on seats: London's first 'naked restaurant' open for business
However, it appears that some sectors of French society are are in favor of letting it all hang out. Last month, a brawl broke out on a French beach after a group of youths jeered at the nudists in the designated naked zone and acted inappropriately towards some of the naked women.
Plans are also underway for Bunyadi - London's first nudist restaurant - to open a naked-friendly outlet in Paris.
You can share this story on social media: