'Incredible' 2,000yo skeleton found in ancient Antikythera shipwreck (PHOTO, VIDEO)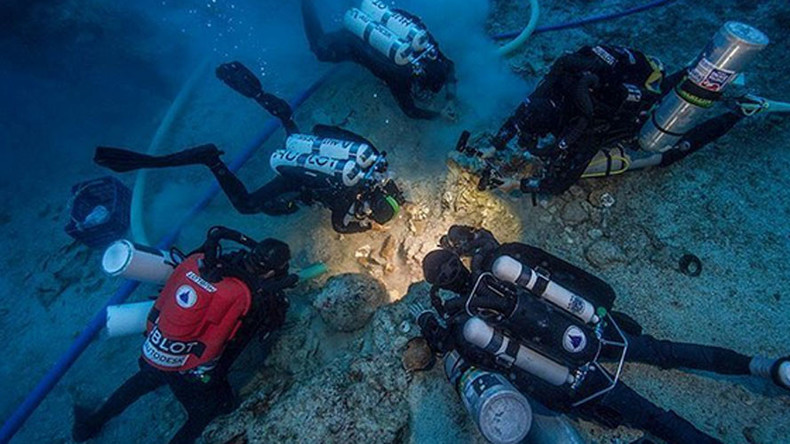 An ancient shipwreck bearing the world's oldest computer has yielded an exciting new discovery for researchers excavating the site - a 2,100-year-old skeleton.
Archaeologists are hoping DNA can be extracted from the bones found on the Antikythera shipwreck to give an insight into the ethnicity and geographic origin of the passengers who died when their ship sank near the Greek island around 65 BC.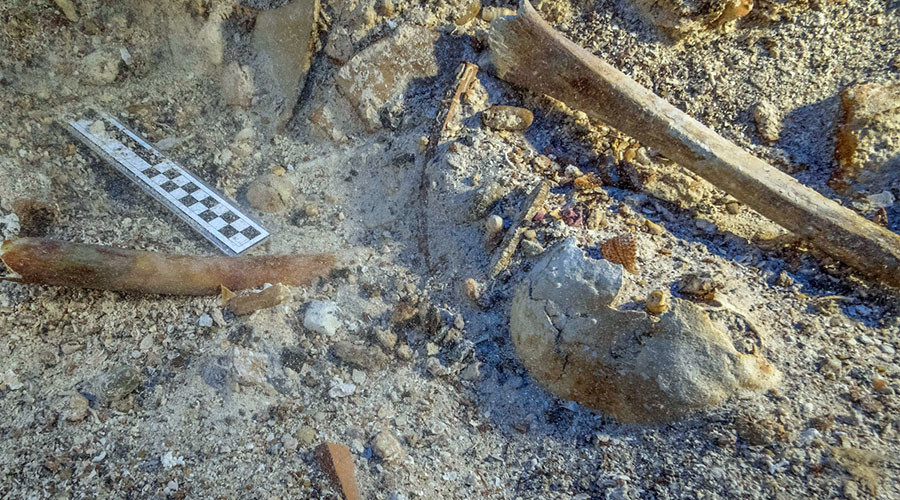 "Against all odds, the bones survived over 2,000 years at the bottom of the sea and they appear to be in fairly good condition, which is incredible," said DNA expert Dr Hannes Schroeder.
A human skull, including jaw and teeth, as well as the bones of arms, legs and ribs, have been excavated while other portions of the skeleton remain embedded in the seafloor.
"Archaeologists study the human past through the objects our ancestors created," team member Brendan Foley from the Woods Hole Oceanographic Institution (WHOI) said in a statement.
"With the Antikythera Shipwreck, we can now connect directly with this person who sailed and died aboard the Antikythera ship."
READ MORE: Mysterious ancient Greek 'computer' was celestial guide for philosophers (PHOTOS)
Antikythera, a possible grain carrier in its day, remains the largest shipwreck ever discovered after it was located by Greek sponge divers in 1900.
A Hellenistic clockwork device called the Antikythera Mechanism, described as being an ancient computer for philosophers to divine the future, was among the intriguing artifacts recovered from the site.
Researchers who examined the instrument described it as "technically more complex than any known device for at least a millennium afterwards."
You can share this story on social media: