Stuntman soars over canyon, completing what Evel Knievel could not (VIDEO)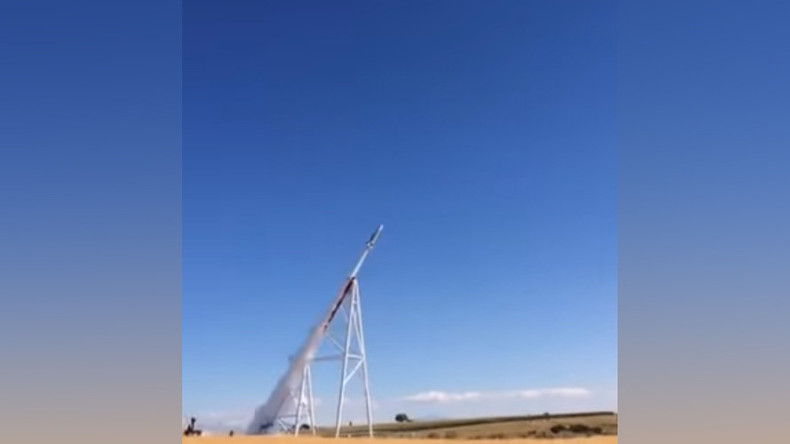 Emulating the stunts of Evel Knievel is not something many would sign up for, but for daredevil Eddie Braun, it's been a lifelong ambition and now he has done even better - successfully completing a canyon jump which the famous stuntman failed to do.
Like his boyhood idol, Braun used a steep ramp to propel a custom made rocket dubbed "Evel Spirit" to launch himself across Snake River Canyon in Idaho.
It took a mere 4 seconds to complete the 1,400ft jump, with the 54-year-old stuntman reaching heights of around three thousand feet.
Footage of the stunt shows Braun's rocket taking off from its ramp, reaching speeds of up to 430mph, according to KTVB, as he hurtles into the air before his parachute deploys and he's seen slowly landing on the opposite side.
While such a stunt may be daunting to most, Braun told GQ prior to the act, that he too would be "scared to death" while doing the stunt but that it would "only be a couple of minutes and then it's over."
As well as recreating the stunt, Braun's rocket also had ties to Knievel, as his designer, engineer Scott Truax, is the son of the man who built Knievel's rocket, Skycycle.
Knievel attempted the jump in September 1974 but his parachute deployed early resulting in both the rocket and Knivel crashing down to the bottom of the canyon, just missing the river below.
Knievel died from an incurable lung condition in 2007 aged 69.