Air China forced to recall magazine following outrage over 'blatant racism'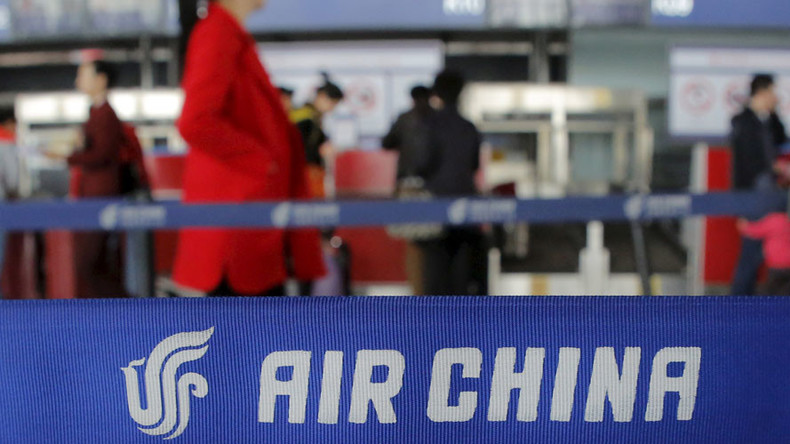 Air China has been forced to remove all copies of this month's in-flight magazine following outrage over the "blatant racism" of an article about areas "mainly populated by Indians, Pakistanis and black people."
"London is generally a safe place to travel, however precautions are needed when entering areas mainly populated by Indians, Pakistanis and black people," the offending piece in Wings of China magazine read. "We advise tourists not to go out alone at night, and females always to be accompanied by another person when traveling."
The article was spotted by a CNBC journalist and condemned by UK politicians and media earlier this week.
"I am shocked and appalled that even today, some people would see it as acceptable to write such blatantly untrue and racist statements," Virendra Sharma, Labour MP for Ealing, Southall said. "I have raised this issue with the Chinese Ambassador, and requested that he ensures an apology is swiftly forthcoming from Air China, and the magazine is removed from circulation immediately."
Tooting Labour MP Rosena Allin-Khan also wrote to the Chinese ambassador.
"I find it outrageous that Air China passengers may be deterred from coming to my constituency – so I would like to invite you to visit," read her letter.
"For Air China to suggest that people should avoid Tooting because it has a large Pakistani, Indian or black population is incredibly offensive – I am sure you do not share these views," she added.
Air China said the article was the work of sister company Air China Media and that it had "asked the publisher to draw a serious lesson from the episode and strengthen its content review to avoid similar problems from arising again."
The publisher said an editing error was the cause of the offensive content and that the article in "no way reflected the magazine's views."
The Global Times, which is published by the Chinese Communist Party, fired back at the UK, accusing it of being hypocritical on the issue of race, particularly in light of the new wall being built in Calais.
READ MORE: Trumped! Massive concrete wall planned for Calais to keep migrants out of Britain

CNN reports Air China's North American Twitter account had tweeted an apology on Wednesday, but it was later deleted.