Aussie kid awarded for Hitler costume in front of Jewish students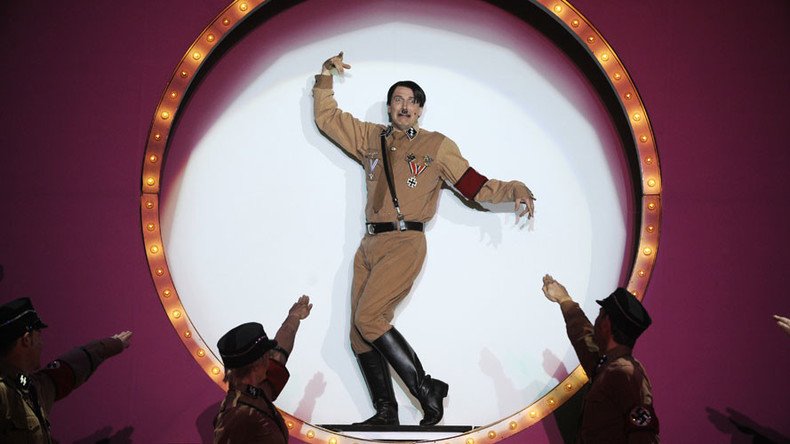 A private school in Australia apologized for an incident in which a kid was allowed to dress as Nazi leader Adolf Hitler for book week, and was even awarded a prize for the costume in front of some Jewish exchange students.
The boy at the center of the gaffe, which happened on Wednesday in St. Philip's College in Alice Springs, Northern Territory, asked permission from a teacher to dress as one of history's most notorious figures. The costume "should not have been approved," but was, according to school principal Roger Herbert.
The costume was apparently so good that the kid won one of the "best dressed" awards and was praised in front of a group of Jewish exchange students from Bialik College in Melbourne. Herbert later offered an apology for the incident, which they accepted, he told the Australian Broadcasting Corporation.
"We got them together and apologized and they were fantastic, absolutely fantastic, and accepting," he said. "We also contacted the school to say look, this had happened, please understand."
Bialik College principal Jeremy Stowe-Lindner said St Philip's had taken the right action following the incident.
"I understand that no malice was intended and I guess the coincidence of Jewish children visiting from Melbourne is a learning opportunity for the community, and that the principal assures me this is number one priority," he said.
Stowe-Lindner said the two schools have had a six-year relationship and the exchange would continue.
Herbert said the teacher who granted permission for the Hitler costume made a bad call and was "shattered" by it. The boy was most likely a minor aged between 7 and 12, given the profile of the school.
"The teacher involved is a respected member of staff who is deeply apologetic for her error in judgement, and the student has an interest in history and politics and did the right thing by getting permission for his 'book week' costume," the school said in a statement.
You can share this story on social media: