That's not Alfredo sauce! Italy decriminalizes public masturbation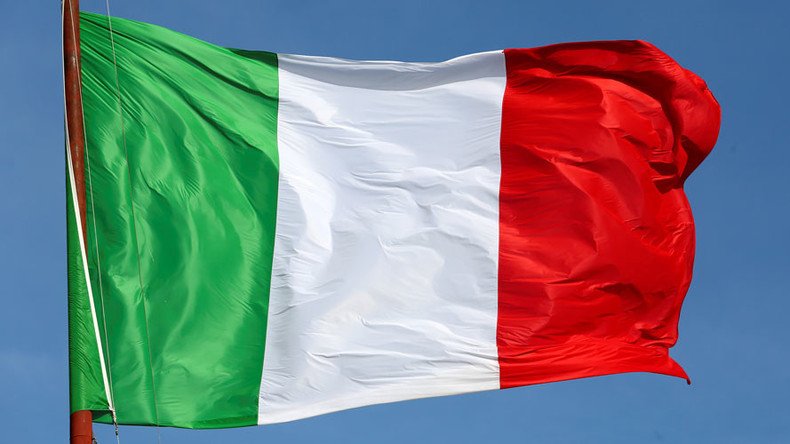 Those who like to play with their sausage and meatballs in the company of others have a new Mecca after Italy's Supreme Court declared public masturbation is not a criminal offense.
The decision overruled the sentence of a 69-year-old man for "taking out his penis" and "practicing autoeroticism" outside a university in Catania.
The court ruled the "act is not included in the law as a crime," according to La Republica, eliminating his three month prison sentence.
The culprit, known as "Pietro L," still faces a hefty fine of between €5,000 to €30,000, but he is free to roam and play with himself in the streets.
Last year, the Italian parliament decriminalized lurking in places frequented by young girls with the intention of masturbating in front of them, paving the way for this more recent ruling.
Other countries impose stiff penalties for the lewd act, like the UK where the standard sentence can land a self-lover in prison for 14 days.
The southern US state of Alabama makes private masturbation a crime, if you use help with a device designed"for the stimulation of human genital organs."
While it's not clear how police monitor these infractions, those convicted face a fine of up to $10,000 and "may also be imprisoned in the county jail or sentenced to hard labor for the county for not more than one year."
The law in Saudi Arabia is a little less forgiving on the topic of touching yourself. A teacher was sentenced to three years in prison and 300 lashes, and that was just for declaring masturbation permissible under Islam.
READ MORE: Both hands on the wheel: Driver crashes while pleasuring himself
If Pierto was in Sweden, he would have been free to masturbate in public so long as it wasn't directed at anyone in particular.
That decision came after a 65-year-old man was acquitted of sexual assault charges for masturbating on a Stockholm beach.
The District Court ruled that no offense had been committed as he was not pleasuring himself towards anyone, according to The Local.
You can share this story on social media: