Breathtaking footage shows humpback whales circling boat (VIDEO)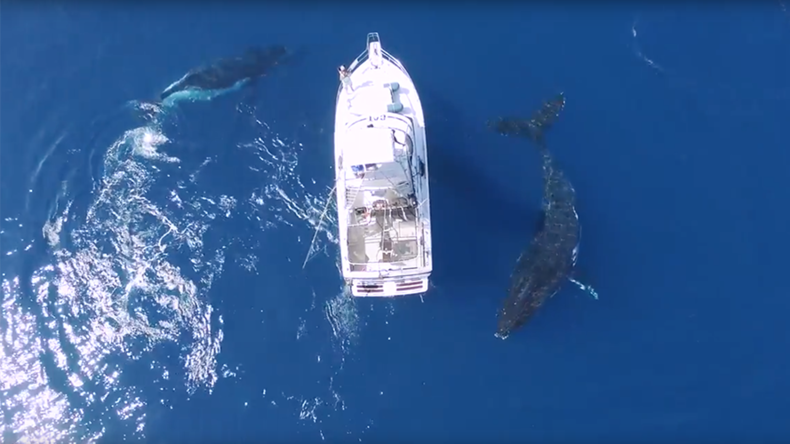 Incredible drone footage has given new meaning to the term whale watching, as a lucky group of boat passengers had a very close encounter with three massive humpbacks who put on a stunning show.
The amazing drone video shows the vessel sailing along the South Pacific Ocean when, one by one, three curious humpback whales approach the boat from the depths, circling slowly around it in a kind of ritualistic underwater 'dance'.
READ MORE: Whale hello there: Humpback photobombs snorkeling Aussie in Pacific Ocean (PHOTO)
The awesome, yet intimidating, moment was captured in New Caledonia in the South Pacific.
After about 15 minutes, the huge marine mammals regroup and dive deeper underwater, leaving the crew and passengers in a state of awe.
Watch the extraordinary footage here.