EPIC FIND: First glimpses revealed of WWII shipwrecks discovered off North Carolina coast (VIDEO)
Amazing underwater footage has revealed the first glimpses of two shipwrecks involved in the "Battle of the Atlantic" during World War II.
The subaquatic video released by the National Oceanic and Atmospheric Administration reveals the sunken remains of the German submarine U-576 and the Nicaraguan-flagged freighter SS Bluefield, more than 70 years after they perished in a convoy battle off North Carolina.
On July 15, 1942, the U-576 sank the SS Bluefield off Cape Hatteras in North Carolina, however the convoy and its US military escorts fought back, sinking the U-boat with return fire from a US Navy Armed Guard crew and an aerial depth charge attack.
The sinking was one of many that happened in the aftermath of Pearl Harbor as German U-boats began patrolling off the coast of North Carolina, sinking merchant ships and allied Naval vessels.
More than 80 ships were sunk in 1942 alone, with the loss of over 1,600 men.
In 2011, the NOAA announced it would lead an expedition to locate and study World War II shipwrecks sunk in 1942 off North Carolina during the Battle of the Atlantic, specifically the Battle of Convoy KS-520.
These two vessels were discovered in 2014, 35 miles offshore in approximately 700 feet of water, with just 200 yards separating them.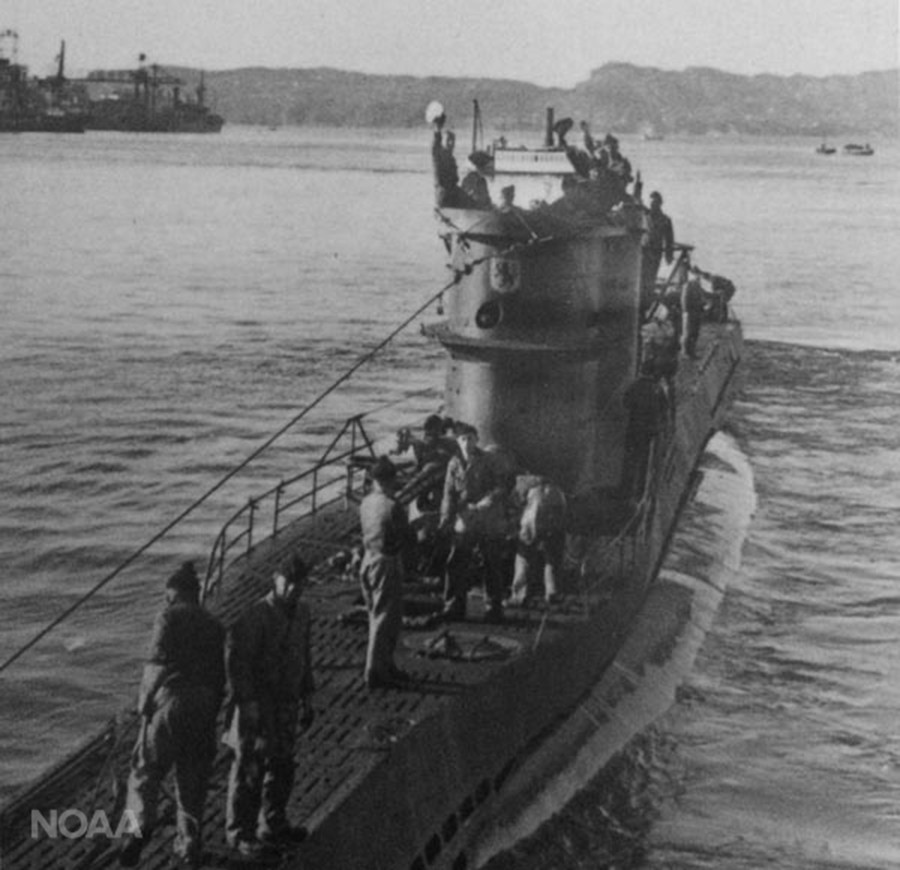 The ships are now being surveyed until September 6 using advanced data acquisition and visualization technologies in order to produce a complete characterization of the shipwrecks and the surrounding submerged battleground.
"The significance of these sites cannot be overstated," said David Alberg, superintendent of Monitor National Marine Sanctuary.
"This area off North Carolina is the best representation of a WWII battlefield off the East coast. Now, working with our partners, we have an opportunity to study it, characterize it, and, like other historic battlefields in this country, hopefully protect it."
Project Baseline, a global conservation nonprofit, is supplying the research vessel Baseline Explorer, and two manned submersibles.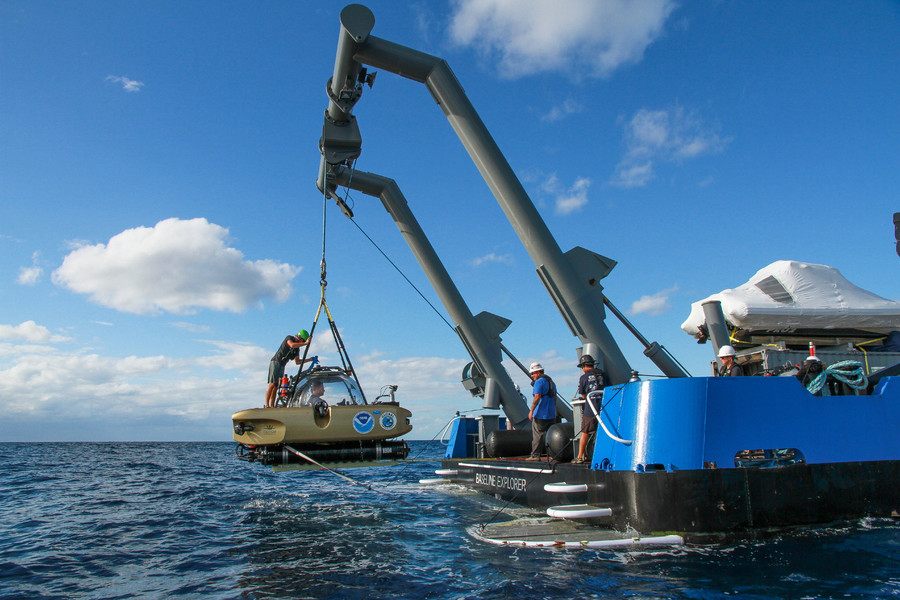 The surveying expedition which began on August 22 has already resulted in some spectacular footage giving the public a first look at these submersed WWII relics.
The Battle of the Atlantic: Archaeology of an Underwater WWII Battlefield" expedition will continue with the goal of comprehensively defining the WWII naval battlefield and giving a greater understanding of this chapter of US maritime history.