Airbnb sex tapes: Host claims to secretly record & swap videos of amorous guests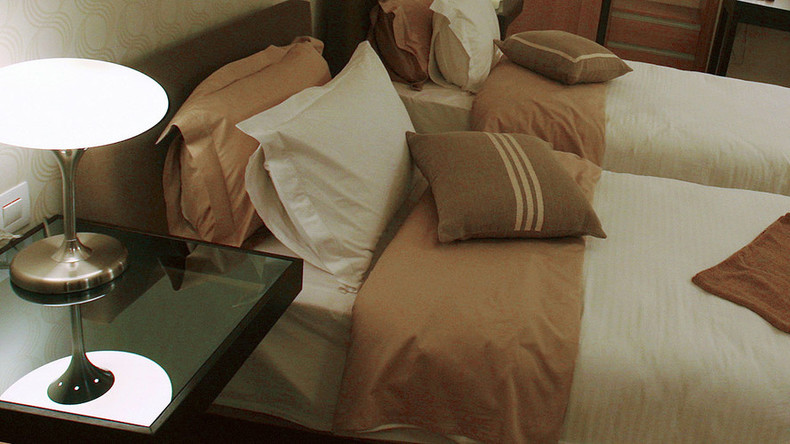 A confession by a voyeuristic Airbnb host claiming they record and share videos of guests having sex has raised serious concerns among users of the accommodation website.
The purported peeping Tom shared the scandalous secret on the popular Facebook page PostSecret, sparking reactions of shock and disgust from Airbnb users disturbed by the invasion of privacy.
Others questioned the legitimacy of the post, with some suggesting it may even be an attempt by the company's competition to tarnish its reputation.
Airbnb allows people to register as hosts on their website and rent out rooms or whole properties. It has over 2 million accommodation listings in 190 countries.
The company's privacy policy states hosts should always be mindful of their guests' privacy and operate within the relevant laws.
"Fully disclose whether there are security cameras or other surveillance equipment at or around your listing. Make sure you are aware of and comply with applicable federal, state, and local laws," the policy says.
While it is unclear whether this particular sex tape admission is true, it is not the first time the issue has been raised.
Last year a guest posted on Reddit claiming he and his girlfriend uncovered a hidden camera directed at their bed while they stayed at an Airbnb property.
Airbnb was also served a lawsuit in 2015 by a German couple, Yvonne Schumacher and Kevin Stockton, after they discovered a secret camera recording them at an Airbnb property in Irvine, California.
READ MORE: 'Prying eyes': Airbnb sued after secret camera found in California apartment
Airbnb horror stories have also been reported by hosts. Last month a property owner in California claimed her home had been damaged during a porn shoot after she rented it out through the site.
Other disaster stories include houses left completely trashed, guests who have turned into unwanted squatters, and meth users going on a rampage, stealing valuables and damaging property.