Cop pepper-sprayed by protester during Puerto Rico austerity conference (VIDEO)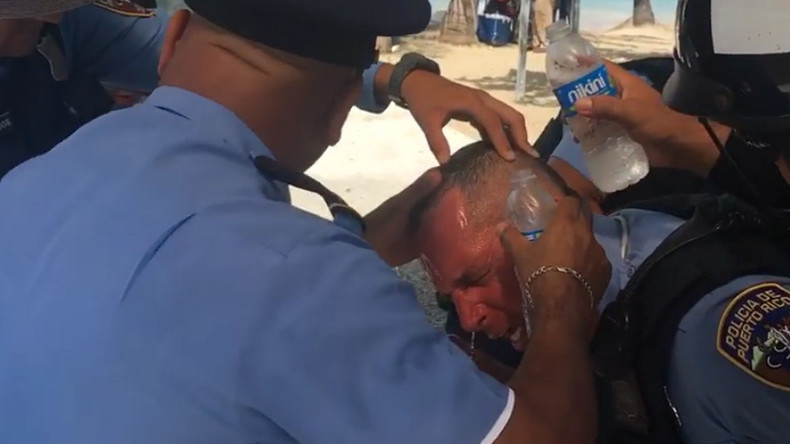 Protesters in Puerto Rico scored a small victory after decades of abuse and harassment by police when they pepper-sprayed a cop during a demonstration outside a controversial conference about the US commonwealth's future.
Video of the officer dealing with the painful aftermath of being pepper-sprayed emerged online and shows him being treated with water as his eyes fight the inflammatory agent.
He's now experienced what thousands of protesters before him have endured at the hands of aggressive cops.
Officials blame a protester who was outside the first meeting between the Puerto Rico Oversight, Management and Economic Stability Act (PROMESA) committee and Puerto Rico's Chamber of Commerce at the Condado Plaza Hilton in San Juan.
READ MORE: Senate passes Puerto Rico financial rescue bill to Obama for signature
Demonstrators are opposed to PROMESA, which passed with bipartisan support in Congress, because it gives the committee power to lower the minimum wage below US levels and privatize public assets.
A heavy police presence was on site and local media reported that a police vehicle was damaged in addition to the pepper spray incident.