Senate passes Puerto Rico financial rescue bill to Obama for signature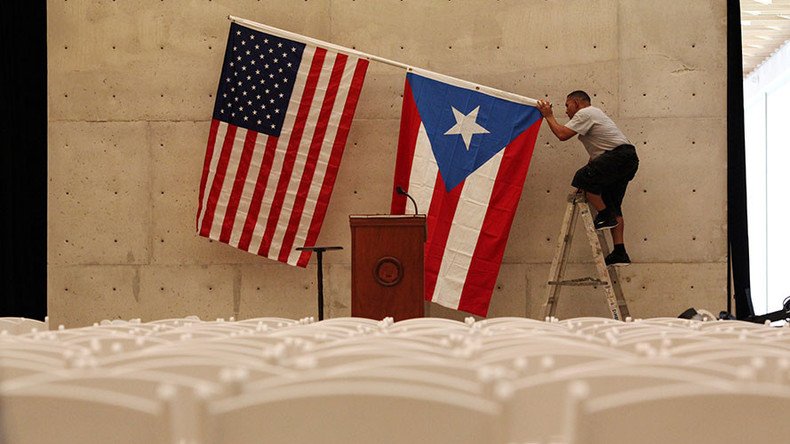 The US Senate passed a bill to financially rescue Puerto Rico, which is mired in debt. President Barack Obama's signature is all that is now needed for the legislation to become law.
The bipartisan Puerto Rico Oversight, Management, and Economic Stability Act (PROMESA) passed the Senate Wednesday, according to the Associated Press. It now heads to the White House.
"This bill is not perfect," President Obama said in a statement, "but it is a critical first step toward economic recovery and restored hope for millions of Americans who call Puerto Rico home."
"I look forward to signing the bill into law," Obama added.
The Senate vote of 68-30 comes two days before Puerto Rico faces a possible partial default if $1.9 billion in debt payments is not made, according to Reuters. The US territory is in debt some $72 billion.
Facing potential lawsuits from creditors over inability to keep up with payments, the bill would put a temporary block on creditor lawsuits until February 2017.
"While this bill stems the immediate crisis," the Treasury Department said in a statement, "Congress must redouble its efforts to promote Puerto Rico's long-term success. That includes encouraging economic growth and ensuring adequate health care in Puerto Rico. Additionally, Congress must provide adequate funding to combat the growing threat of Zika."
Senate Majority Leader Mitch McConnell (R-Kentucky) tweeted that the bill would have "NO cost to taxpayers."
"This bipartisan legislation addresses the fiscal crisis in Puerto Rico while protecting American taxpayers from a bailout of the territory," Speaker of the House Paul Ryan (R-Wisconsin) said Wednesday evening. "Congress has fulfilled our constitutional obligation and I urge President Obama to sign PROMESA immediately."
Among the provisions of PROMESA is the creation of a seven-person committee, appointed by Congressional Republicans, that would have free rein to restructure the island territory's debt by any means necessary, including budget and pension cuts, privatization of public assets, and exempting Puerto Rico from US Department of Labor rules that would allow the US territory to lower its minimum wage to $4.25 per hour.
PROMESA had bipartisan support in Congress, as well as the backing of the White House and the presumptive Democratic presidential nominee Hillary Clinton.
You can share this story on social media: