Spectacular drone footage captures Northern Lights over Iceland (VIDEO)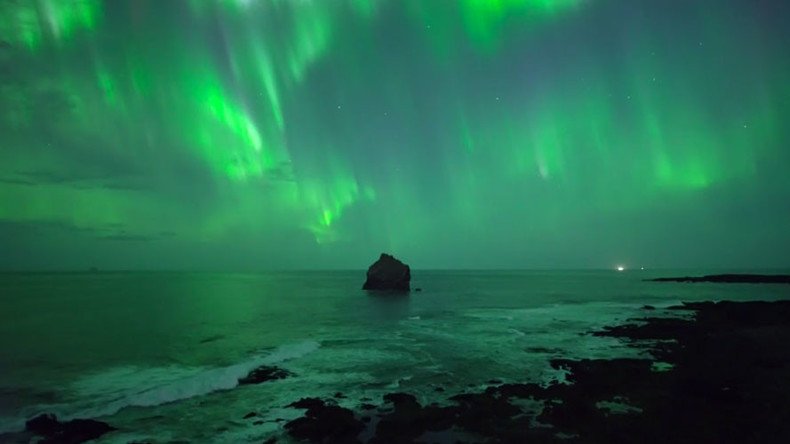 It's the Northern Lights as you've never seen them before: Filmed from a drone traveling across Iceland's stark scenery and clear night skies, Aurora Borealis has the perfect environment in which to shine.
It seems that the Northern Lights season – which typically runs from September to mid-April – has reached Iceland a little early this year, treating islanders to a spectacular celestial display.
READ MORE: Lawnmower accidentally triggers Northern Lights alert
One minute and 46 seconds of pure serenity, the drone captures every magnificent streak of color as the phenomenon stretches across the night sky.
If you ever felt unmotivated to witness the dancing aurora in person, this video is sure to make you reconsider. Shot in Reykjanes, south west Iceland, the only thing left to do is book a ticket.
You can share this story on social media: