Man dressed as Zorro arrested at LAX after reports of active shooter shuts down airport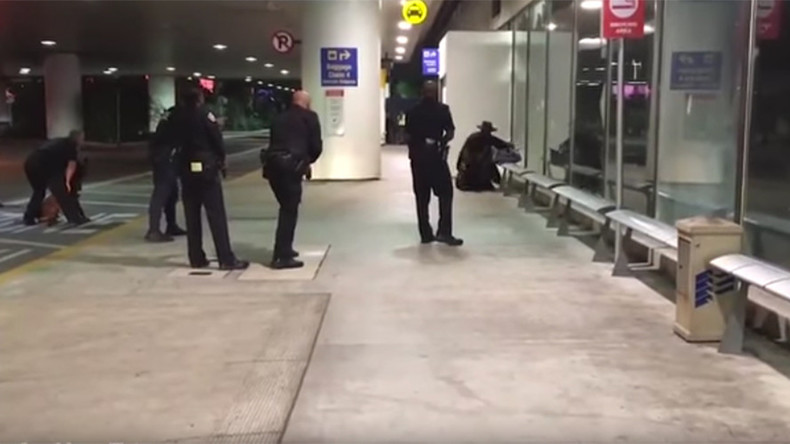 A man dressed as Zorro was arrested at LA International Airport after reports of an active shooter sparked a chaotic evacuation and flight delays.
Reports of "loud noises" that sounded like gunfire ignited panic amongst passengers and prompted police to shut the airport down, but no evidence of a gunman or shots fired were found during the search that followed.
READ MORE: LAX passengers panic after 'loud noises' prompt rumors of active shooter, mass evacuation

However, "during the incident," they did manage to detain a man dressed as Zorro armed with a plastic sword, although airport officials have yet to clarify whether the masked man was in any way connected with the evacuation.
The whole saga created quite a mess for the airport and those flying, as all passengers who had fled their terminal had to get back in line to go through security once again.
There was a severe backlog of traffic coming into LAX after the closure, with as many as 23 flights, including four international, diverted to other airports and at least 68 delayed, according to CNN.
Of course the whole debacle is now focused on the bizarre man dressed as Zorro and speculation as to whether he had caused the ruckus.
Twitter is, naturally, poking fun, as only it can.