Is this the hardest-working council worker ever? (PHOTO, POLL)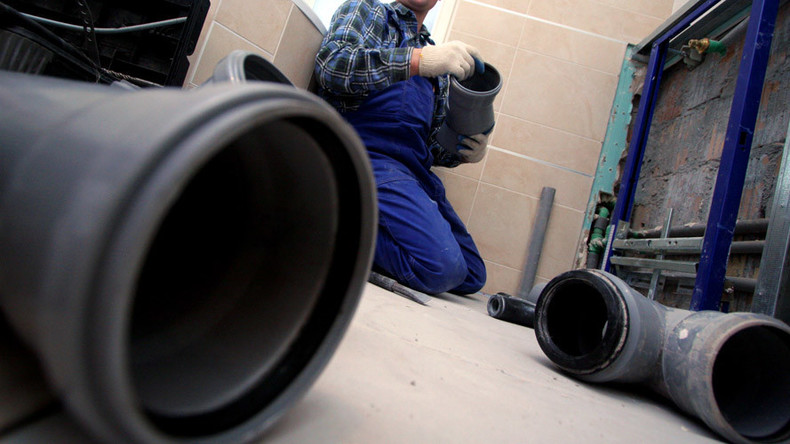 An image shared on social media shows a council worker in the US state of Texas literally throwing himself into his work after he was snapped after diving into a muddy hole trying to fix a leak.
Jimmie Cox, a utility worker from the Acton Municipal Utility District, was pictured this week submerged in deep muddy water from the waist up.
This was initially part of Cox's plan when called out to fix a bust one-inch pipe, but with no sign of it stopping, the 23-year-old decided to take the plunge.
"The hole was about five-and-a-half foot deep," he told WFAA. "I wasn't even able to get the clampers, so we had to cut it and put a valve on there when it was underwater."
"In this line of work, people do it a lot," he added.
The photo was taken by Andrea Adams, who owned the house where the pipe burst, and shared on Twitter by Anthony White, much to the delight of web users.
Some Twitter users were even able to put their own political twist on the image of Cox.
@AnthonyWhiteTX Talk about thirsty. This is what we'll all be drinking if either Clinton or trump gets in.

— Bruce Sawyer (@lovemybass) August 26, 2016
Let us know what you think in our quick poll below.