Batman in Russia? This epic Batmobile just turned up in Moscow (VIDEO, PHOTOS)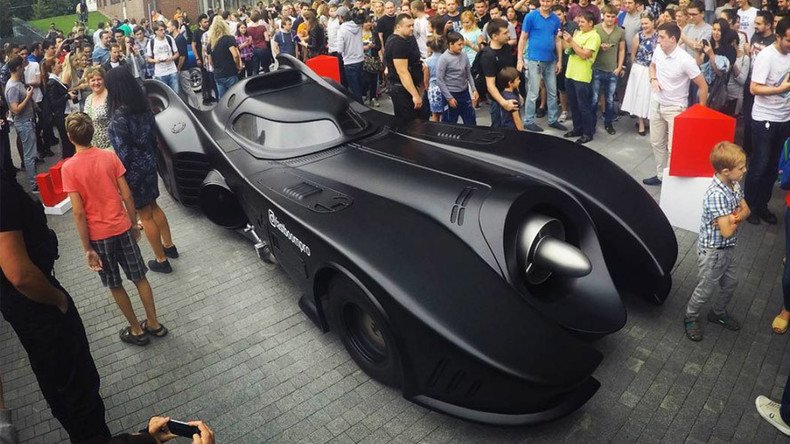 The Caped Crusader has made his way to Russia after a fully functioning Batmobile was spotted around Moscow in a rare showcasing of the vehicle.
The owner of the car, Leif Garvin, made his way to the Russian capital on Friday to show off his custom-made car, much to the delight of the gathered crowd.
"It was quite hard to get the car through customs but it finally worked out," Garvin said of transporting the motoring masterpiece to Russia, adding that he's "really happy" that Muscovites can now see the Batmobile, which he made 16 years ago.
Based on the vehicle featured in Tim Burton's "Batman Returns," Garvin spent over $1 million and 20,000 hours over three and a half years retrofitting a 1973 Lincoln Continental to produce the awe-inspiring showpiece.
The Swedish man brought the ride to the city in partnership with FastBoomPro to promote sales of identical vehicles on the Russian market.
You will need a little money in the bank though, as the replicas are selling for $1.1 million.
Whether the car comes with its own shark repellent bat spray is not known.
You can share this story on social media: