Kangaroo decapitated in 'torture video' uploaded to Snapchat (GRAPHIC PHOTOS)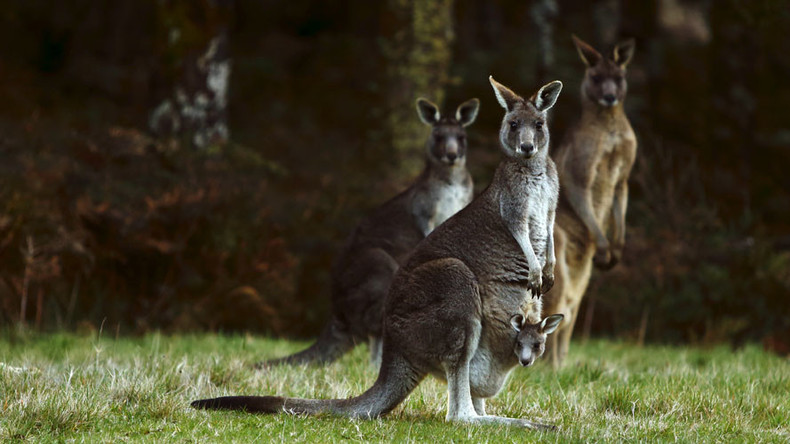 Australian investigators are trying to track down a group of people who are suspected of carrying out a sickening attack on a kangaroo and posting images of the abuse to the messaging service Snapchat.
Graphic footage depicting a group of young men mowing down a marsupial with their vehicle, before knifing the animal and stubbing a lit cigarette out on its face, is currently being analyzed by the RSPCA South Australia.
The animal rescue service is trying to identify all those involved, who are alleged to have tortured the animal while it was still alive. The video circulated on the popular image messaging app Snapchat and it shows the kangaroo being decapitated by repeated kicks to the head.
Warning: These photographs contain graphic images some may find disturbing
"This horrific act of cruelty was allegedly captured on video and posted to the 'Snapchat' social media platform on the 10th of June," said RSPCA chief inspector, Andrea Lewis.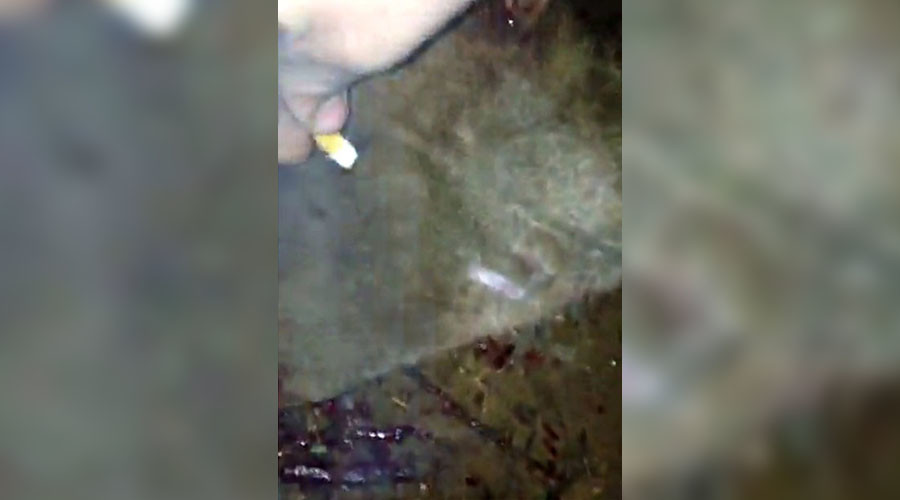 "A 17-year-old from the southern suburbs has been interviewed in relation to the ongoing investigation, and RSPCA inspectors are seeking additional information to assist their investigation," she added.
Adelaide radio presenter Jeremy Cordeaux has offered a AUS$10,000 ($7,600) reward to anyone who can help bring the extreme animal abusers to justice.
"I will post a reward, I will put $10,000," Cordeaux said, as quoted by his station, Fiveaa. "I'd love to get these people behind bars, because you don't want these people roaming these streets.
"Someone must know these people because they have not been discreet."
In another recent case of horrific marsupial cruelty, 17 kangaroos were killed in a deliberate hit and run incident in Brisbane earlier this year.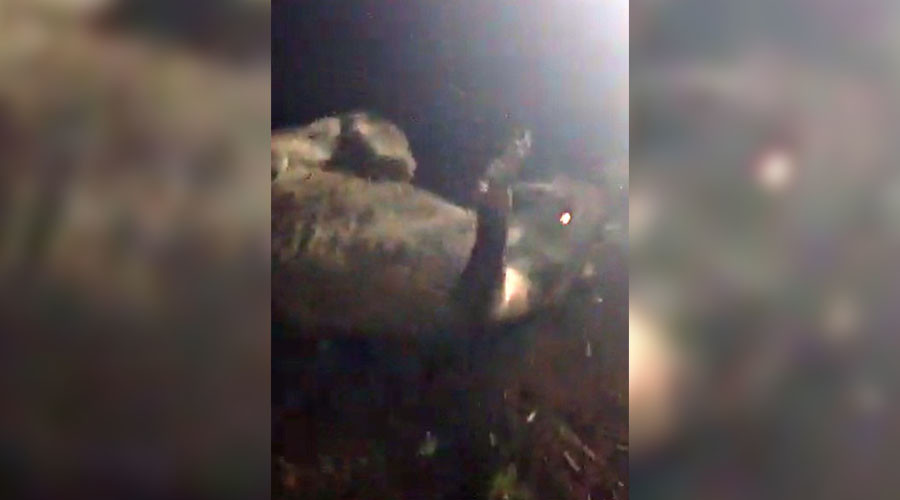 "Sixteen were found dead and we had to euthanize one," Michael Beatty, of Queensland's RSPCA told News24.
"They were mauled in a bad way. There are a lot of them in this area, but this driver definitely ran down the kangaroos deliberately. It was no accident."
Convictions for animal cruelty offenses can carry jail terms of up to seven years in certain parts of Australia.