Japanese athlete denies penis was to blame for pole vault downfall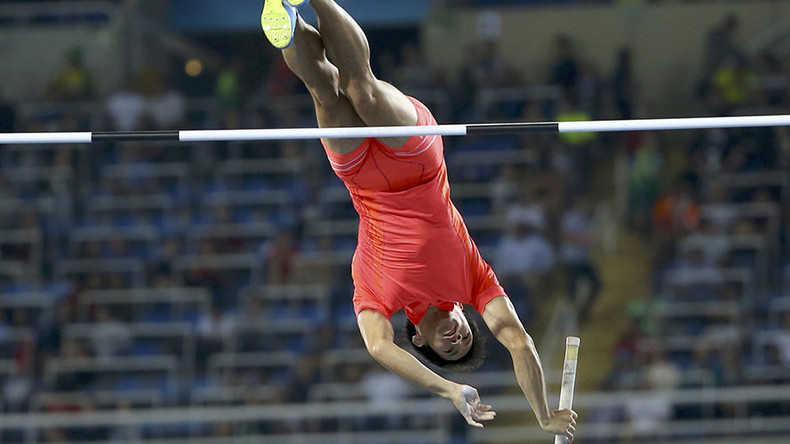 The now famous Japanese athlete Hiroki Ogita has denied his penis was to blame for his pole vaulting faux pas at the Rio Olympics. Ogita said he's "pretty devastated" by the coverage it has received.
Ogita and his manhood went viral after his penis appeared to knock over the bar during one of his attempts to clear the 5.3 meter hurdle.
Social media rejoiced and said Ogita should stand proud over what happened.
While no hard feelings were intended, the 28-year-old didn't see it this way and took to Twitter to condemn the "foreign media" for attacking him.
"I never expected the foreign media to take me down like this," Ogita tweeted, according to the BBC.
"It's one thing if it was true, but I have to say I'm pretty devastated that they'd go so far to make something up to mock and ridicule me so much."
Ogita added that the coverage has been "pretty rough" but admitted he did eventually see the funny side.
"Watching again, this is pretty funny, if I say so myself. LOL," he later tweeted.