Russian airport removes giant penis ahead of Putin visit (PHOTOS, POLL)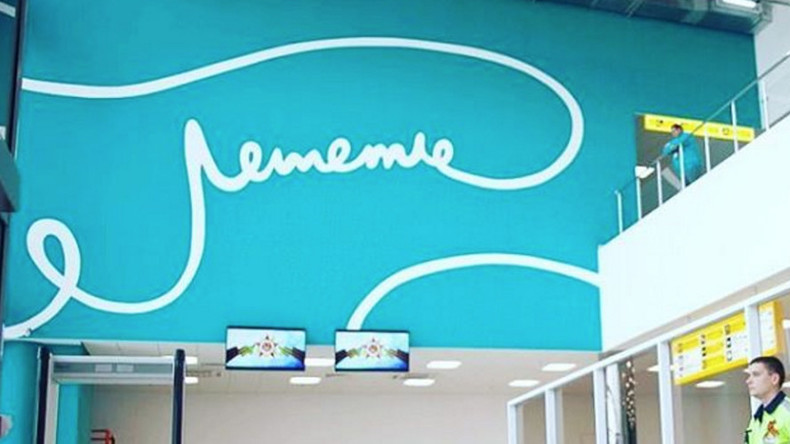 A giant penis mural in Russia's Volgograd airport was reportedly removed in advance of this week's visit by President Vladimir Putin.
An airport spokesperson originally said they would keep the phallic design out for all travelers to see, but the art dubbed "the friendly penis" was eventually partially covered up.
Displaying the words "to fly" connected to "to dream" in elaborate font, the mural caught the attention of travellers when the terminal opened on August 10 due to its manly resemblance, according to the Pravda Report.
READ MORE: Snöpenis returns: Man who rubbed out original creates enlarged version (VIDEO)
No reason for the removal has been issued by officials.
Tell us what you think.