Nazi gold train could be discovered this week as researchers get ready to dig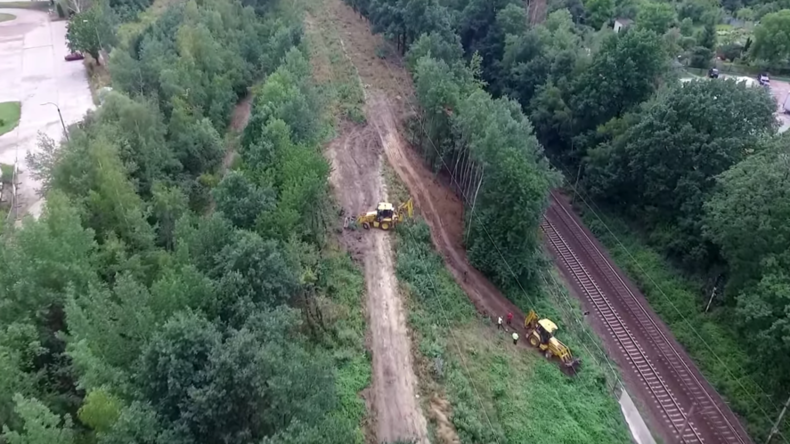 One year after claiming to have located the mysterious Nazi train filled with gold, treasure hunters in Poland are on the brink of finding out whether it actually exists.
Andreas Richter and Piotr Koper, who in August 2015 said they'd located the train using ground-penetrating radar, will be leading a dig at the site near old railway tracks between the cities of Wroclaw and Walbrzych starting Tuesday.
A privately-funded team of 35 researchers are involved in the search and have been busy preparing the site over the past week.
It's all eyes on Tuesday's action though as they will be drilling three holes along a 100-meter stretch of ground, each measuring around 9 meters in depth to see what's beneath the surface.
READ MORE: Nazi gold? 2 men claim to find mysterious Third Reich treasure train in Poland
"The train isn't a needle in a haystack. If it's there, we'll find it," spokesman Andrzej Gaik told AFP.
"If we find a tunnel, then that is also a success. Maybe the train is hidden inside that tunnel," Gaik added.
The group's efforts to find the 300 tons of gold will be streamed online (including RT.com/on-air) and it's thought that the entire operation should be wrapped up by Thursday at the latest.
Following the announcement of the potential find last year, the army, police and fire brigade were drafted to help carry out a geological survey of the site, but Polish officials have decided against taking part in the search this time around after experts from Krakow's Academy of Mining said in December that, "there may be a tunnel. But there is no train."
So I spoke to the Nazi gold train hunter. Who explained he has found nothing because of 'A Jewish conspiracy'. Wow. #nuts

— Dr Sam Willis (@DrSamWillis) March 14, 2016
Has anyone found this mysterious Nazi gold train or was it a publicity stunt for Goonies 2 ? I'll get u next time One-eyed Willy!

— Neil Sandbach (@NeilSandbach) September 16, 2015
Although there is no evidence the train ever existed, speculation has been rife since World War II ended that as the Red Army advanced in 1945, the Nazis stashed a train into one of the tunnels they had reportedly been building in the area and packed it full of gold, jewels and weapons from what was then the eastern German city of Breslau (now Wroclaw).
I really want this Nazi Gold Train story to be real, and filled with magical missing things like the Amber Room.

— skywaterblue (@skywaterblue) September 19, 2015
It's said they then carried out an explosion to seal the tunnel, hiding it from view and the possibility of falling into the hands of the Allies.
You can share this story on social media: