Laser scarecrows: Canadian farmers use high-tech wizardry to battle birds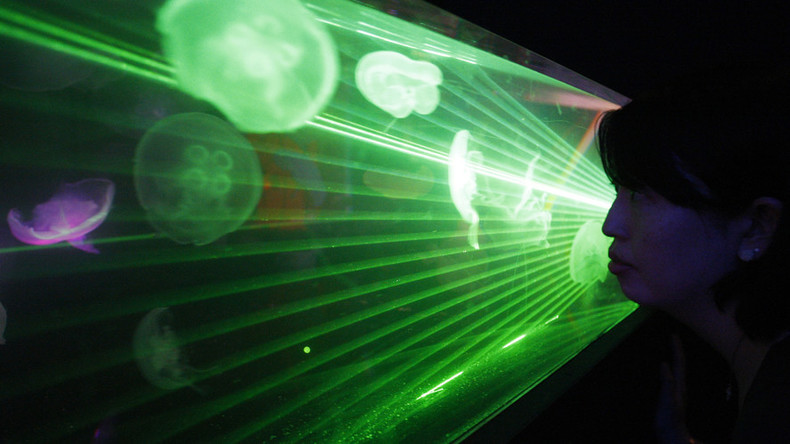 In a plan that would make Dr Evil proud, a group of farmers and engineers in Canada are using scarecrows with "frickin' laser beams" to scare off pesky geese.
The old-school deterrent made popular in 'The Wizard of Oz' and creepy in horror films just aren't scary enough for today's fearless flyers.
A team of six mechanical engineering students lit up some lasers to 'frick' with flocks of geese that have been destroying crops on Vancouver Island in the province of British Columbia.
Described as a "high-tech scarecrow" by Peter Raleigh, one of the bright sparks behind the project, a beam is moved across a field at regular intervals to ward off geese, who apparently, like many humans, find lasers terrifying.
"Geese are very effectively scared by lasers, especially green lasers, even at very low power levels," Raleigh told All Points West.
No wonder we've never taken a gander at a goose in a nightclub.
According to the team the lasers won't damage the geese, who have been regularly showing up in fields and chowing down on green shoots of grain crops.
"They sit there all night and sort of chew away at it, and they can do significant damage to the crop," Raleigh said.
The lasers are less powerful than hand-held laser pointers and can automatically switch off when airplanes are within range, according to Raleigh.
Raleigh said the team hope to set up a working prototype soon and put it to the test in a field: "I think people are ready for some sort of solution. Everybody knows we've got a problem and I'm hopeful that this might contribute to solving it."
Scarecrows could soon be unemployed if the team of engineers get their way, forcing them back to far off places to find their purpose.