'Connected' ink: Temporary tech tattoos transform skin into user interfaces (VIDEO)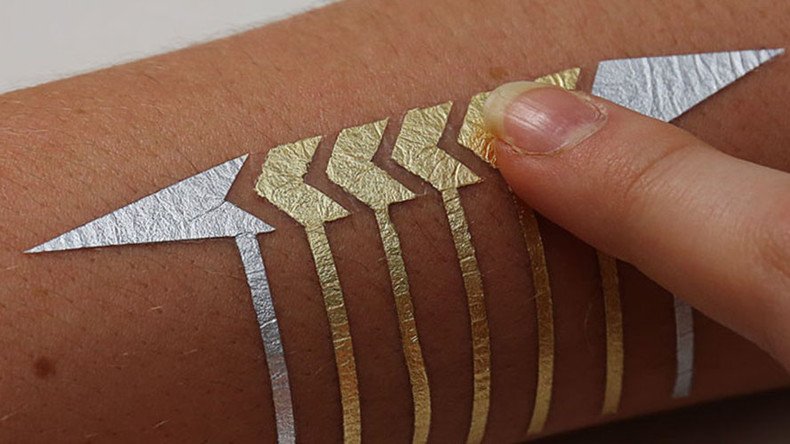 Temporary tattoos are getting the high tech treatment with a new product that transforms them into multifunctional on-skin user interfaces.
DuoSkin, created at the MIT (Massachusetts Institute of Technology) Media Lab in partnership with Microsoft Research, allows people to control their mobile devices, display information, and store data all while looking stylish with a metallic like tattoo on their skin.
Cindy Hsin-Liu Kao, a PhD Student at the MIT Media Lab and lead researcher on DuoLink, explains their tech tattoos are intended to be accessible to anyone.
They use gold leaf as the conductive material producing a "durable, skin friendly and inexpensive" product.
The circuit can be designed with any desktop graphics creation software and crafted with a vinyl cutter. Electronic components, including NFC chips, are added before the tattoo is applied to a person's skin through water transfer.
The electronic tattoo has three functions – input, output, and communication.
It can be used to control devices, acting similarly to a button or trackpad.
It can also display information by changing color based on body temperature.
Thirdly, the tattoo can hold data that can be read by other devices through NFC wireless communication.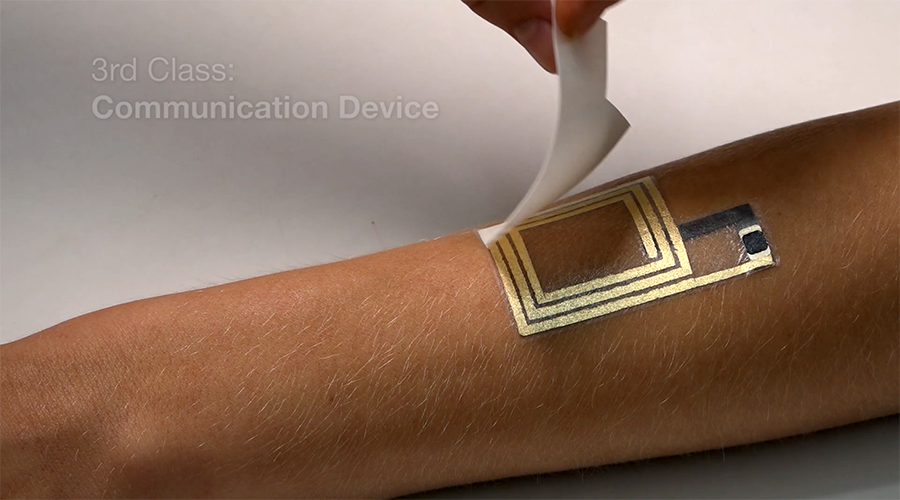 LEDs can also be added to enhance the aesthetics, something which is important to Kao and the team.
Kao explains that in developing DuoSkin she drew inspiration from the affordable and accessible fashion culture of her home country, Taiwan, where people often change their style.
She envisions this technology being available in tattoo parlors in the future, allowing users to create "an extension" of themselves.
You can share this story on social media: