The drone that killed JFK's brother: Secret WWII anti-Nazi raid failed (PHOTOS, VIDEO)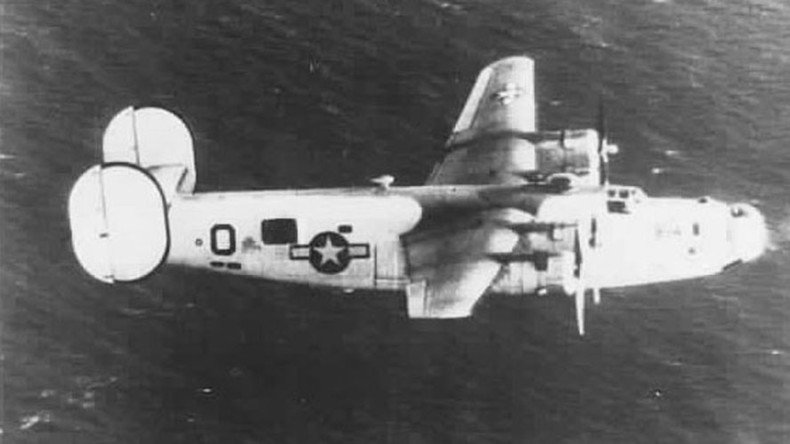 The older brother of US President John F Kennedy died 72 years ago to the day - killed in a fundamentally flawed and secretive early 'drone' mission codenamed 'Operation Aphrodite'.
A so-called curse stalks the Kennedy family, and if the existence of a malevolent force is to be believed then one its first victims was Joseph P Kennedy Jr, blown up in 1944 while trying to drop a 'flying bomb' on a Nazi fortress.

US forces were notoriously tight-lipped about the World War II operation, so much so that the exact details of Kennedy's death were not released to his grieving relatives at the time. A condolence letter from the US Air Force to his parents, dated 23 August 1944, stated that Joe had simply died in "an aircraft accident."
"I am not at liberty to disclose the nature of Joe's mission but I can assure you that he gave his life while on a mission vital to the cause for which we are all fighting," the letter read.
"As you must know, he volunteered for a special detail which was exceedingly dangerous. By thus volunteering Joe exhibited courage above and beyond the call of duty and contributed his fullest share toward the destruction of our enemy."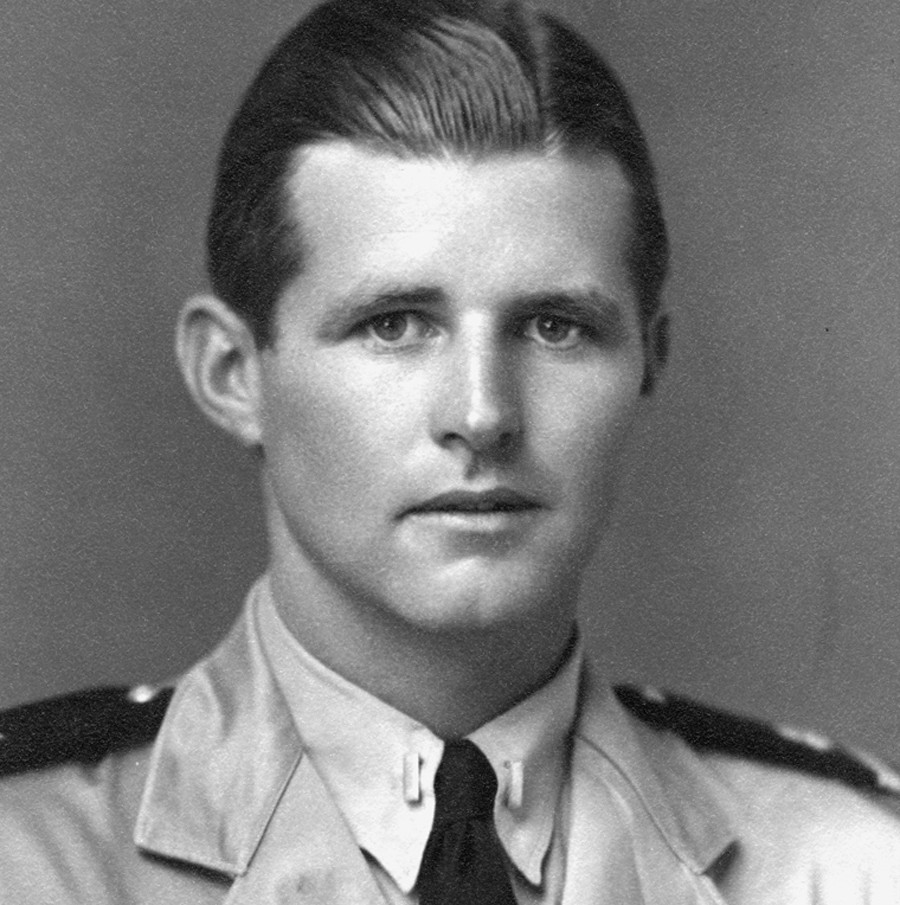 The reality was, however, that the high-risk operation involved crashing aircraft laden with explosives into a V-3 cannon site in northern France, known as Mimoyecques. Nowadays the planned attack would perhaps be termed a 'drone strike'.
The 'flying bomb'
After leaving Harvard Law School early, Joseph P Kennedy joined the US Navy where he flew patrols around the Caribbean. An experienced pilot, he was later selected to fly B-24 bombers with British forces in 1943: a decision which would result in his death during the high-risk 'drone' operation.
The Normandy D-Day landings in 1944 saw Kennedy's squadron come under heavy fire and they were offered the chance to return from their base in England to the US. Instead, the oldest brother of JFK opted to hang on for a largely experimental mission that would see him attempt to deliver 21,000lb of explosives into the jaws a Nazi military base.
Since autonomous drone weaponry was decades from development and guided missiles the preserve of German backed scientists, members of allied forces risked life and limb to create their own 'flying bomb.'
After the mission details were declassified, a US officer gave an account of the disastrous air strike that required pilots take-off in a stripped-down 110ft-wingspan plane packed with high explosives.
Cited on the JFK Library and Museum website, the account states that the plan was for Kennedy and lieutenant Wilford J Willy to get the giant bomb package off the ground before its handling was taken over by two back-up "mother planes".
"They were then to bail out over England; the 'drone', under the control of the mother planes, was to proceed on the mission which was to culminate in a crash dive on the target."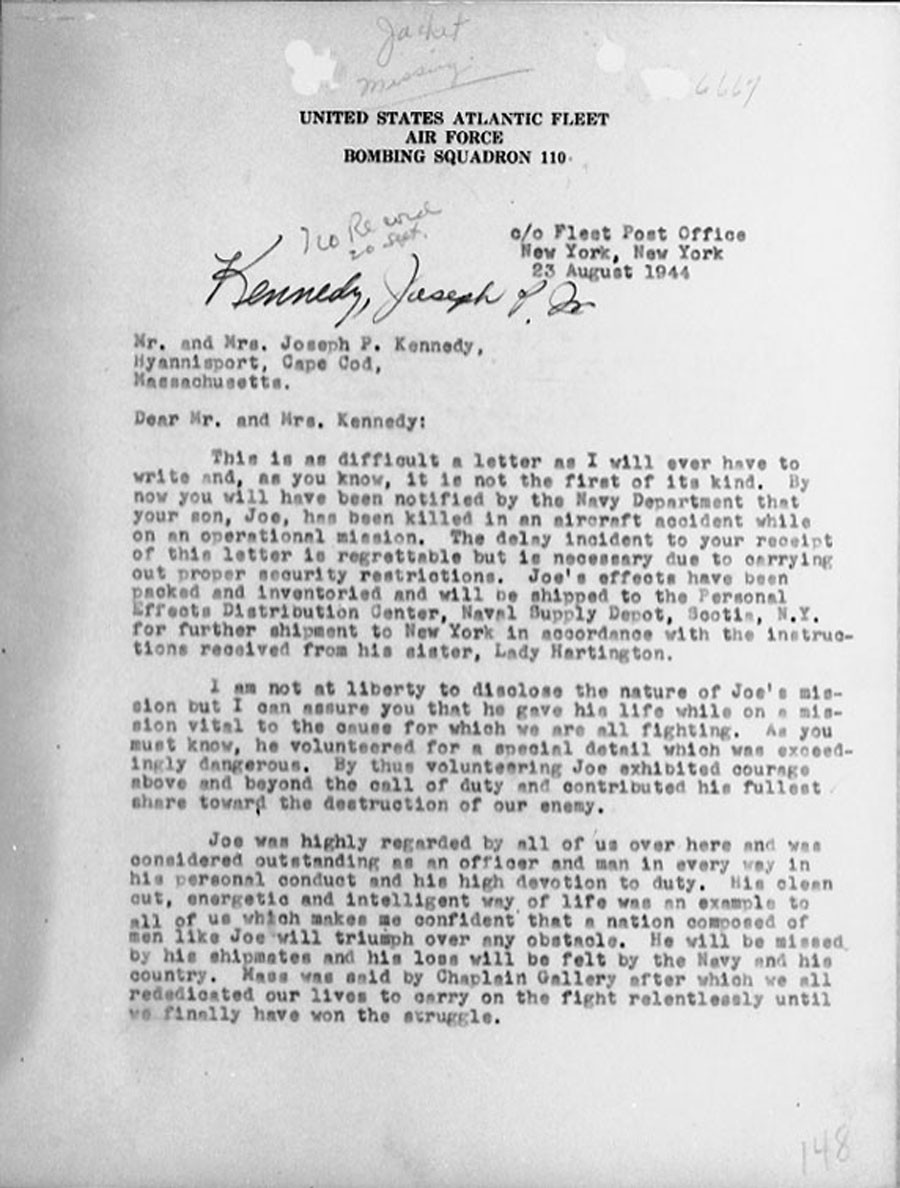 But a catastrophic fault meant the men never made it and the bomber was accidentally blown to smithereens over Suffolk, England. Eyewitness Michael Muttit later retold how the "thunderclap" explosion occurred directly above his grandparents house in Blythburgh Fen.
"I watched in horror as the lead aircraft exploded in a huge fireball. I vividly remember seeing burning wreckage falling earthwards while engines with propellers still turning, and leaving comet-like trails of smoke, continued along the direction of flight before plummeting down," he said.
John F Kennedy later said that while some thought his brother "should not have pushed his luck", Joe would have thought the mission's apparent 50-50 success rate as favorable odds.
"He had completely probably more combat missions in heavy bombers than any other pilot of his rank in the Navy and therefore was preeminently qualified, and secondly, as he told a friend early in August, he considered the odds at least 50-50, and Joe never asked for any better odds than that," the JFK Library in Boston quotes the former president.