5 stories more important than the color of the diving pool at Rio Olympics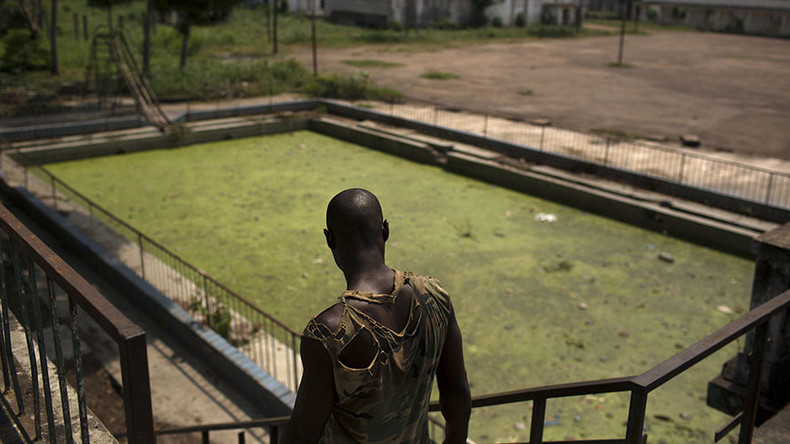 While MSM wastes your limited and precious time talking about the strange green tint of the Rio Olympics diving pool, actual news that affects our lives is still happening.
Here's what you missed.
The #DNCLeaks take a ghastly turn
Julian Assange hinted that the murder of a Democratic National Committee employee last month may be linked to the leaking of 20,000 emails that embarrassed the party.
Assange stopped short of saying that the victim was the source of the leaks, but said that the whistleblowing organization was monitoring the investigation and has offered a reward for information which leads to a conviction in the case. Watch this space.
UK and Russia become best friends
Now that it's out on its own after Brexit, the UK is looking to rebound with a new relationship. Prime Minister Theresa May and President Vladimir Putin spoke on the phone Tuesday, agreeing to focus their efforts on fostering relationships between the two countries.
Both leaders will be attending next month's G20 summit in China where they are expected to have a personal meeting, all while the EU looks on suspiciously.
Zimmerman copycat killing
A white man claiming to be protecting his neighborhood shot dead a 20-year-old unarmed African-American man in North Carolina.
Kouren-Rodney Bernard Thomas was killed in circumstances eerily similar to those of Trayvon Martin, who was shot dead by George Zimmerman in 2012.
Chad Copley told a 911 dispatcher that he was "locked and loaded" and ready to confront a group of "hoodlums" outside his home. Copley claims he fired a "warning shot" that killed Thomas.
Bad Baltimore
The Department of Justice's review of the Baltimore Police Department was not pretty, finding supervisors were issuing "explicitly discriminatory orders, such as directing a shift to arrest 'all the black hoodies' in a neighborhood."
The report found that 44 percent of police stops occurred in areas containing just 11 percent of the city's population and were predominantly African-American.
Things haven't got much better since The Wire it seems.
The world is about to end
If Hollywood has taught us one thing, it's that magic spells should be left alone and no-one should ever try to read them aloud, ever.
A team of archaeologists in Serbia is currently in possession of mysterious spells found buried alongside 2,000-year-old skeletons. We suspect they were buried for a reason.
READ MORE: Magic spells found next to 2,000-yr-old Serbian skeletons in ancient Roman city (PHOTOS)
The team are currently trying to translate the spells.
How do they know they're spells? They recognize the names of demons. This can only end badly.
Congratulations for coming this far! As a treat, here's the tweet British diver Tom Daley posted that sparked the debate over the pool color. Apparently it's all because of chlorine levels. You're welcome.