'Pharma bro' Shkreli 'diagnoses' Hillary Clinton with Parkinson's disease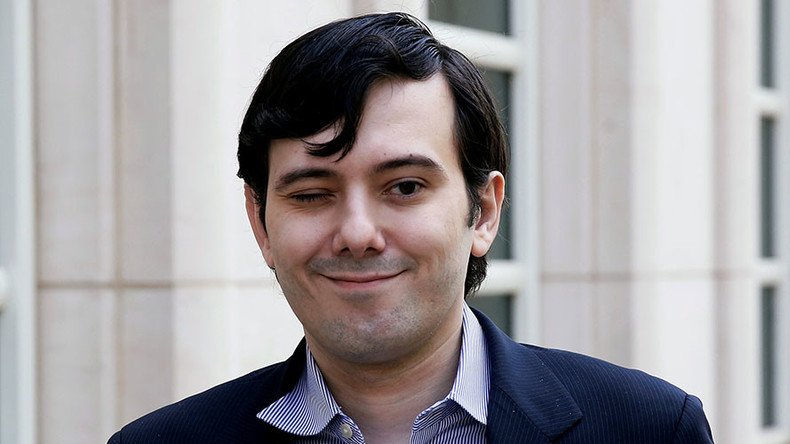 The man America loves to hate has trolled one of the presidential candidates with their own likeability problems. Martin Shkreli tweeted Monday that Democratic nominee Hillary Clinton has Parkinson's disease, despite his lack of medical training.
The 'Pharma bro', who endorsed billionaire Republican nominee Donald Trump, said he had viewed a number of Clinton videos and claimed he was diagnosing her with the debilitating disease.
Dear media, I may not be a physician because I didnt have time to go to med school while simply killing the game. I know more than any doc.

— Martin Shkreli (@MartinShkreli) August 8, 2016
If I'm wrong, just say it. The country deserves to know either way. Her behavior is consistent with levodopa treatment and early-onset PD.

— Martin Shkreli (@MartinShkreli) August 7, 2016
After listing symptoms caused by the disease including "gait phenotype" and "dyskinesia"...
...Shkreli then spent two hours discussing his theory and answer questions.
Later in an attempt to justify his views, he told Winged Politics: "I'm familiar with her history of having a concussion or an embolism, but I think that it doesn't work - or even a stroke would not explain this symptomatology."
While he admitted he's not a neurologist or a physician, he insisted "they don't call me 'Pharma bro' for nothing."
The 33-year-old pharmaceutical executive also announced he is releasing his own rap album, after famously buying the only copy of Wu-Tang Clan's Once Upon a Time in Shaolin for $2 million.
Despite being two years younger than her main rival Donald Trump, Clinton has been the subject of "ageist" attacks on her health and abilities since the start of the campaign, most recently for her frequent throat clearing during her big convention speech last month - and the re-posting of a months-old photo showing her getting help to climb a few stairs.
I kind of wish there was a cough button on that podium.

— Kai Ryssdal (@kairyssdal) July 29, 2016
You can share this story on social media: