Muggle discrimination: Harry Potter fans banned from wand shop for not being wizards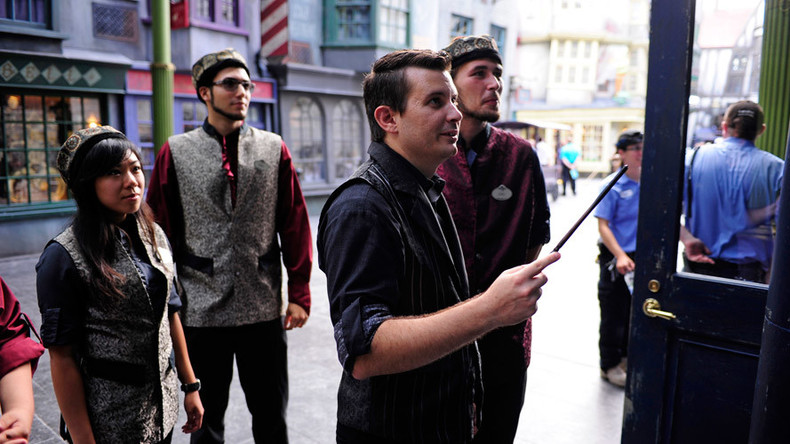 Harry Potter fans might feel at home shopping for magic wands, but one magic shop in the UK has refused to sell wands to fans because they aren't "real witches and wizards."
Mystical Moments shop owner Richard Carter has had enough of pesky Muggles entering his shop, and has refused to sell them his magic wands.
"I don't have customers who have been Harry Potterfied," the Huddersfield shop owner said. "If I had someone come in wanting a wand just because they liked Harry Potter I would not sell them one, no matter how much they were offering."
Carter says his wands are used for spells, for drawing protective circles and as good luck charms.
"You wouldn't believe how many real witches and wizards there are knocking about," he said. "You would be amazed."
"They know they can come here and reveal themselves without people thinking they're mental," he added.
Much like Olivander's wand shop in the Harry Potter series, wizards and witches are encouraged to go to Mystical Moments to choose the wand that feels right.
Carter said that he makes the wands himself while controlled by spirits but performs a ritual to cleanse a buyer's chosen wand of its maker's energy when selling it.
According to Carter, different types of wood give wands different magical attributes, just like in the Harry Potter books.