'Game changing' NASA camera films spectacular rocket test up close (VIDEO)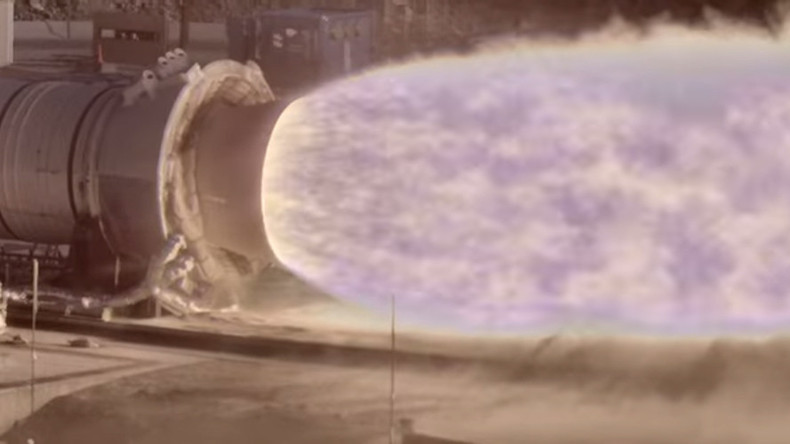 NASA has shown off its latest creation - the High Dynamic Range Stereo-X (HiDyRS-X) camera, and it's very impressive.
Described as "game changing technology," the camera's purpose is to help scientists analyze rocket engine tests by recording them at high speed with numerous exposures at once.
Due to the loudness and brightness of rocket motor plumes, previous high-speed cameras were only able to record one frame at a time, which resulted in some important components being obscured. Until now, that is.

NASA's HiDyRS-X records multiple, slow motion video exposures at once, combining them into a high dynamic range video, which produces "never before seen detail."

While the team behind the camera carried out numerous dry runs without any major hitches, there were two camera outages, which almost scuppered their results.
Firstly, the camera's automatic timer failed to go off when the booster ignited, but the team quickly started the camera manually.
The booster then shook the ground so hard that the camera's power cable disconnected, resulting in only several seconds of the two-minute test being recorded.
While the team behind the camera's development said they were "bummed" by the outages, they were still enamored by what they had captured and what it could mean for future space travel.
"I was amazed to see the ground support mirror bracket tumbling and the vortices shedding in the plume," said Howard Conyers, one of the chief engineers involved in the project.
"I was able to clearly see the exhaust plume, nozzle and the nozzle fabric go through its gimbaling patterns, which is an expected condition, but usually unobservable in slow motion or normal playback rates.
"Failure during testing of the camera is the opportunity to get smarter," he added. "Without failure, technology and innovation is not possible," Conyers concluded.