Surrounded by stars: Mesmerizing Milky Way mirrored in Bolivia's salt flats (PHOTOS)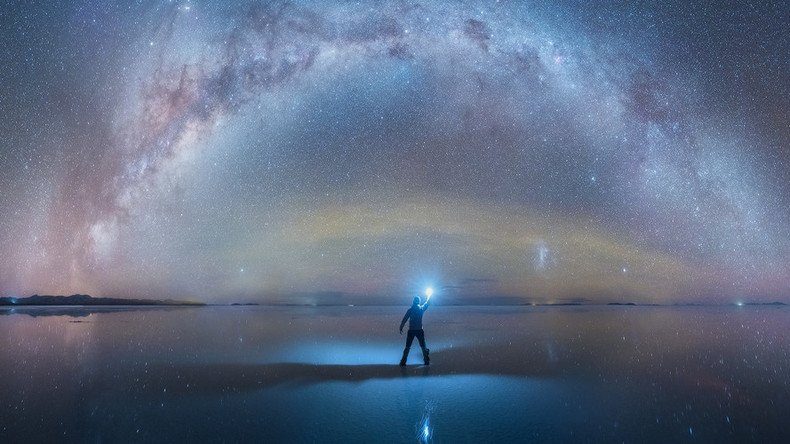 Russian photographer Daniel Kordan experienced "space on Earth" while capturing these stunningly ethereal images of the Milky Way surrounding him on the world's largest salt flats in South America.
The site of a dried up prehistoric lake, Salar de Uyuni in southwest Bolivia is covered by a layer of salt crust, creating some incredible visual effects that draw hundreds of thousands of visitors every year.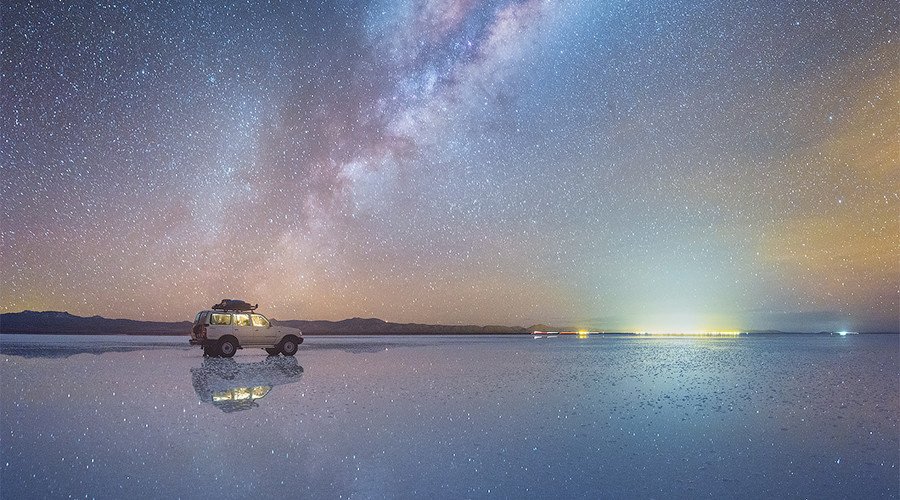 Kordan, who has captured wanderlust-inducing images all over the world, took pictures of the salt flats as they were flooded with a thin layer of water.
The flooded saltpan paired with an unobstructed view of the Milky Way resulted in a series of spectacular images.
READ MORE: Stellar desert in the middle of Milky Way puzzles scientists
"It was hard to believe our eyes and senses. It seemed that we float[ed] in the open space. You stand in the deep night with stars above you, beside you and underneath!
"It's space on Earth, isn't it?" Kordon told RT.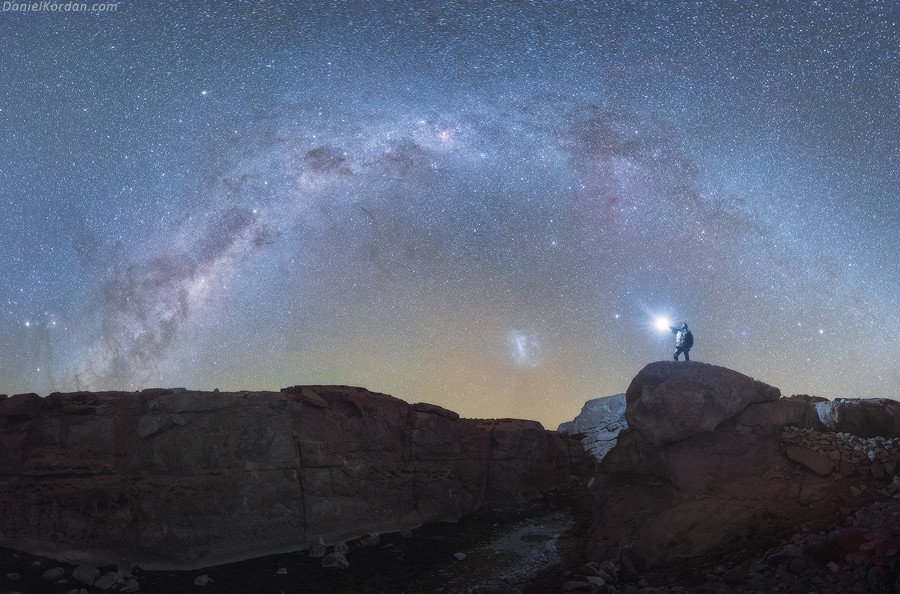 The expansive desert-like landscape is where the boundary between the sky and ground melts away, creating a dream setting for any astro-photographer. Kordan said he planned a month-long road trip to Uyuni, but the journey wasn't a smooth one.
Apart from the high altitude, which required days of acclimatizing, he pointed out how hard it is to drive on the wet saline surface in pitch-black darkness.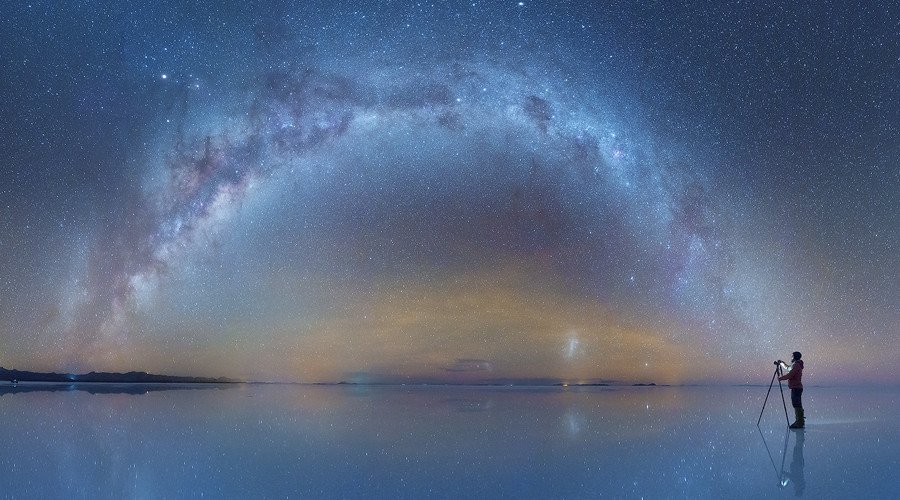 "It was [an] incredible experience to drive [at] night on the flooded Uyuni salt flats. Literally you can't see a thing, just [an] absolutely black tunnel in front of your car. What you feel is your car going through the mess of water and salt. It's very easy to get stuck on the dangerous surface.
READ MORE: Mesmerizing Milky Way panorama presents awesome visual feast (VIDEO)
"Usually [there are] up to 5-10 cm of water above the salt, but sometimes it goes deeper. We made a GPS track during the daytime to this exact place and followed it precisely at night," he said.
You can enjoy more of Kordan's visual feast from Bolivia in these dazzling images:
You can share this story on social media: