Social media shocked to find out unlicensed GIFs are 'expressly prohibited' during Rio Olympics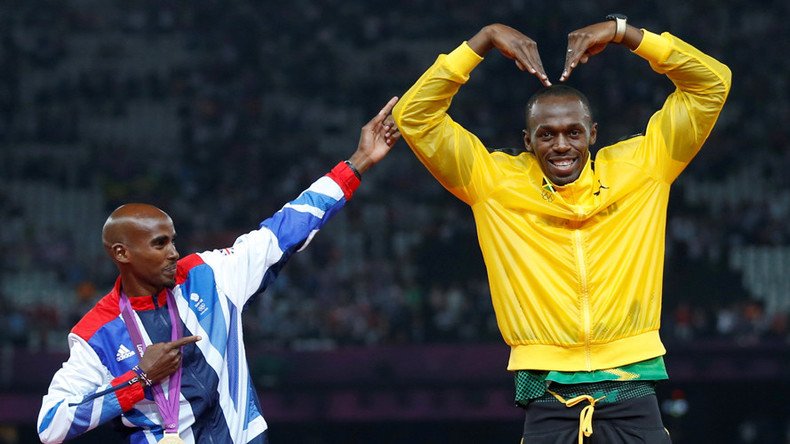 IOC rules does not allow anyone but rights-holding broadcasters to share "sound or moving images" containing Rio Olympics content, the internet seems to have just found out. Shocked users have rushed to vent their outrage and suggest ways to dodge the ban.
Ahead of the Summer 2016 Olympic Games in Rio de Janeiro, the IOC warned spectators worldwide that it owned all rights to the event, including all intellectual property meaning the right to broadcast and disseminate any visual content related to the competition.
"Only RHBs (Rights Holding Broadcasters) may have the right to Broadcast and Exhibit the Olympic Games," the IOC content access rules say. "The use of Olympic Material transformed into graphic animated formats such as animated GIFs (i.e. GIFV), GFY, WebM, or short video formats such as Vines and others, is expressly prohibited."
Under the harsh rules actually introduced back in May 2015, those without proper license cannot "broadcast and exhibit sound or moving images of any Olympic Event" which also covers training sessions, sporting actions, and both the opening and closing ceremonies.
The social media response has been multifaceted, with some people even reaching out to unauthorized media teams who are impacted the most, to forward their footage so they can "GIF it" for them.
Others just seemed puzzled over how exactly the ban will be applied throughout the duration of the international sporting event with millions of visitors and viewers.
Some even wondered how is it even possible to hold Olympics without traditional GIFs and memes, while others noted that any attempts to control online creativity will backfire with epic failure.
You can share this story on social media: